Poisoned Camp Lejeune Veterans to Receive Compensation
March 15, 2017
By Emily Cox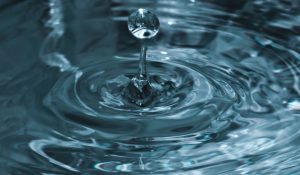 Veterans who served at Camp Lejeune in North Carolina from the 1950s through the 1980s may be eligible to receive compensation payments if they suffered from certain cancers or other select diseases.
The federal Veterans Administration has acknowledged that the water at the camp probably caused many forms of cancer found in veterans who served at Camp Lejeune for 30 days or more. The contamination occurred between August 1, 1953 and December 31, 1987. Consequently, these veterans showered, drank, and ate food cooked in a poisonous stew of benzene, perchloroethylene, trichloroethylene, and vinyl chloride among other harmful chemicals that may cause breast cancer, adult leukemia, bladder cancer, non-Hodgkin's lymphoma and Parkinson's disease. Authorities think the water was contaminated by a nearby dry cleaning business leaking chemicals into the ground water.
Camp Lejeune Veteran Compensation
The U.S. government freed up about $2.2 billion Tuesday to compensate veterans who are struggling with at least one of the eight diseases linked to the toxic water they were exposed to while serving their country.  However, several family members of veterans and civilians said they hope the compensation will grow to include more diseases as well as civilian employees who may have been exposed.
This will be the first time that the government will compensate veterans for harm done at home rather than foreign soil during wartime. Also, there is no requirement to prove a direct link between the water and any of the identified illnesses.
While there are nearly a million people eligible for this compensation, the government isn't reaching out to them. Consequently, they are responsible for filing their own claims. But many veterans aren't even aware of the water contamination or the health impacts.
Camp Lejeune Veteran Health Benefits
Per the 2012 Camp Lejeune health care law, the VA also provides free health care for certain conditions for vets who served at least 30 days of active duty at Camp Lejeune from January 1, 1957 and December 31, 1987. Qualifying conditions for free health care include:
Esophageal cancer
Breast cancer

Photo by AK Rockefeller

Kidney cancer
Multiple myeloma
Renal toxicity
Female infertility
Scleroderma
Non-Hodgkin's lymphoma
Bladder cancer
Lung cancer
Leukemia
Myelodyspastic syndromes
Hepatic steatosis
Miscarriage
Neurobehavioral effects