California Supreme Court Limits Citibank Arbitration Agreement
April 7, 2017
By Emily Cox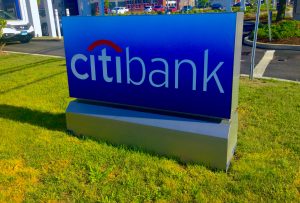 The California Supreme Court ruled Thursday that an arbitration agreement that waives the right to public injunction relief runs contrary to the state's public policy and is unenforceable under California state law.
This reverses a state appellate's 2014 interpretation that the U.S. Supreme Court's 2011 Concepcion decision supersedes state-law arbitration rules in McGill v. Citibank, NA.
The U.S. Supreme Court's AT&T Mobility LLC v. Concepcion 2011 ruling held that the Federal Arbitration Act preempts state-law rules that equate to an outright ban on arbitration. This struck down California's Broughton-Cruz rule, which allowed plaintiffs to avoid arbitration in cases involving claims for relief in the form of "public injunction." Consequently, the appeals court determined the trial judge couldn't rely on Broughton-Cruz to deny Citibank's bid compelling the class' injunctive relief claims to arbitration.
Supreme Court Citibank Arbitration Agreement Opinion
However, in unanimous decision Thursday, California's high court determined that public injunctive relief remains a remedy available to private plaintiffs under the state's Unfair Competition and False Advertising Law, as well as its Consumer Legal Remedies Act. These legislations include clear provisions for public injunctive relief that have the primary purpose of prohibiting unlawful acts that threaten future injury to the public.
Citibank's arbitration agreement had a provision that denied the right to seek these statutory remedies in any forum. In October 2001, Citibank changed its consumer account agreement to include these provisions.
"All Claims are subject to arbitration, no matter what legal theory they are based on or what remedy (damages, or injunctive or declaratory relief) they seek," the terms state. This includes Claims based on contract, tort (including intentional tort), fraud, agency, your or our negligence, statutory or regulatory provisions, or any other sources of law… nor may such Claim be pursued on your or our behalf in any litigation in any court."
Consequently, the Supreme Court held that these provisions run contrary to California protection laws. Thus, "arbitration provision here is invalid and unenforceable under state law so far as it purports to waive [the consumers'] statutory right to seek relief."
"We further hold that the Federal Arbitration Act does not preempt this rule of California law or require enforcement of the waiver provision," Justice Ming Chin wrote in the opinion. "We therefore reverse the judgment of the court of appeal."