Exxon Pushes Supreme Court to Stop Climate Probe
September 12, 2018
By Emily Cox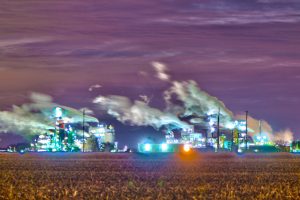 Exxon Mobil Corp. asked the U.S. Supreme Court on Monday to review the Massachusetts' high court's decision not to halt the state attorney general's investigation into the company's climate change statements, asserting that its tenuous connections to the state aren't sufficient to give its attorney general jurisdiction.
In its petition for certiorari, Exxon said that state Attorney General Maura Healey's probe and the Massachusetts Supreme Court's ruling upholding it highlights an essential and unresolved question that has split lower courts over when a court can properly assert specific jurisdiction. Furthermore, the energy giant argues that the probe is a clear violation of its due process rights under the Constitution.
Exxon Mobil, citing the Supreme Court's 2017 ruling in Bristol-Myers Squibb v. Superior Court of California, maintains that Healey and the Supreme Judicial Court are sanctioning a far too "liberal" approach to specific jurisdiction, which may only be employed when the lawsuit "arises out of or relates to the defendant's contacts with the forum."
Exxon Mobil argued in Massachusetts court that Healey couldn't assert personal jurisdiction over the Texas company simply because there are company-licensed gas stations in the state. Healey informed the company that her investigation was on the merits of potential violations of the states consumer protection law "through the marketing and/or sale of energy and other fossil fuel derived products." However, Exxon countered that its advertising agreements with franchisees are not adequate enough to warrant the current investigation.
"In its brief analysis, the Supreme Judicial Court focused principally on potential 'deceptive advertising to consumers,'" Exxon wrote. "But counsel for [Healey] had been refreshingly candid on that score, acknowledging that there was 'nothing in the record … that indicates a specific advertisement to consumers' concerning climate change, and thus nothing in the advertisements at issue that was itself deceptive."
Exxon Says Jurisdictional Grounds Unrelated to Climate Probe
The energy company further noted that although its franchise brand fee agreements allow it to approve advertising, it has never actually exercised this right in Massachusetts.
Exxon also criticized the Supreme Judicial Court for its adoption of a "but-for" standard for personal jurisdiction. This standard allows for a court to consider a defendant's state contacts, whatever they may be, as a "first step in a train of events" that eventually results in some injury to a plaintiff, "such that, but for the defendant's contacts, the plaintiff would not have been injured."
Massachusetts is not the only state that takes this approach to establishing personal jurisdiction. The Ninth Circuit and the Washington Supreme Court have established jurisdiction along these same lines. However, the company noted that the First, Third, Sixth, Seventh, and Eleventh circuits, as well as the Oregon Supreme Court take a decidedly stronger vantage point, ruling that something more than "but-for" causation is necessary before a court can assert specific jurisdiction.
Exxon Mobil said that these inherent differences in interpretation stem from the fact that the Supreme Court has never directly addressed the question and cited the court's decisions in 1984's Helicopteros Nacionales de Columbia v. Hall and 1991's Carnival Cruise Lines v. Shute.
"That question is what type of relationship is required between a plaintiff's claims and a defendant's forum contacts in order to satisfy the constitutional requirement that the claims arise out of or relate to the contacts," the petition said. "The court should make clear that an unexercised contractual right regarding a third-party's in-forum behavior does not constitute a contact for purposes of the specific-jurisdiction inquiry."
Exxon Climate Change Probe Raises Due Process Issues
Exxon indicates that the Supreme Judicial Court's decision also raises serious due process issues. Referencing Bristol-Myers, the company asserted that the high court "has emphasized the need to delineate appropriate exercises of specific jurisdiction from those that are 'loose and spurious forms of general jurisdiction.'"
The company said that the Massachusetts' court findings ignored the high court's previous statements that indicate that to establish a "minimum" contact with a state, a plaintiff must show "that the defendant has purposefully directed his activities toward the forum, and … that the litigation arises out of or relates to those activities."
"While this court has not articulated a definitive test for relatedness, it has sought to 'ensure that a defendant will not be haled into a jurisdiction solely as a result of random, fortuitous, or attenuated contacts,'" Exxon wrote.
The company also said that any connection between a defendant's conduct and the state needs to be "substantial."