Hospitals Overcharging for Hip and Knee Replacements
March 9, 2017
By Emily Cox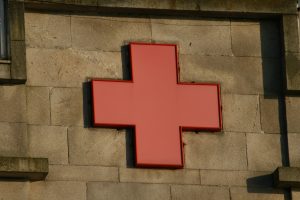 Researchers indicate that many hospitals are overcharging for hip and knee replacements, often doubling the costs.
The Journal of American Medical Association published this research letter in late February. In it, Boston Children's Hospital doctors found that many hospitals are often charging private insurance companies twice the cost the hospitals pay for the devices. Some hospitals pay different prices for the same devices due to bulk or bundled manufacturer discounts or negotiating effectiveness.
According to the letter, the average selling price (AVP) for knee implants is $5,023. However, the mean insurance company payment for the implants was $10,604. The AVP for hip implants was $5,620. But insurance companies paid a mean payment of $11,751 for them. Due to this, researchers determined insurance companies may have overpaid $225.3 for knee implants and $199.7 million for hip implants from 2011 to 2015.
"The total payments insurance companies pay for knee and hip implants were twice as high as the average selling prices at which hospitals purchased the implants from manufacturers, resulting in hundreds of millions of dollars in additional insurance claims," the letter states.
Despite implants being the most expensive aspect of joint replacement injury, the letter indicated that insurance companies are not told how much the implants cost the hospitals. Companies usually do not even know what brand of device was used.
Consequently, researchers recommend that the average prices of these devices should be publicly available.
These findings may not apply to publicly insured patients, and the study excluded those more than 65 years old. These patients are often in Medicare and Medicaid programs, which have their own pricing and reimbursement structures.
Hospitals Research Data
Researchers used data from a nationwide, private health insurance plan. They looked at medical claims from 2011 to 2015 for patients younger than 65 who had at least one claim involving payment for at least one implant. The data included more than 40,300 knee implant patients and more than 23,500 artificial hip recipients.