Insulin Prices Collusion Alleged in Class-action Lawsuit Against Drug Makers and Pharmacy Benefit Managers
March 24, 2017
By Emily Cox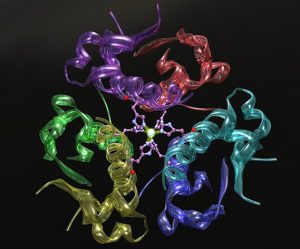 A new lawsuit alleges that leading US drug makers and pharmacy benefit managers (PBMs) colluded to fix prices for insulin, skyrocketing costs and generating enormous profits.
Four individuals, joined by the Type 1 Diabetes Defense Foundation, filed the lawsuit March 17. The 69-count class action complaint targets some of America's healthcare industry's heaviest hitters. The complaint names drug manufacturers Sanofi-Aventis, Novo Nordisk, and Eli Lily. It also names the country's three largest PBMs – CVS Health, Express Scripts, and OptumRX. Collectively, these PBMs control 80 percent of the PBM industry and manage benefits for 180 million people.
Allegedly, the PBMs leveraged their role as gatekeepers between health plans and drug companies to manipulate plans toward certain drugs like insulin. The drug companies then went ahead and made these drugs' retail prices higher, sharing the excess profits with PBMs through a "massive slush fund" rebate system. Consequently, this scheme caused rapid and lockstep insulin price increases of more than 150 percent.
"The skyrocketing cost of insulin cannot be explained away with typical drug company rationalizations for high costs," the lawsuit states. "Instead, the increased list prices are the result of a scheme and enterprise among the three dominant drug manufacturers of insulin … and the three largest Pharmacy Benefit Managers, CVS Health, Express Scripts, and OptumRx."
Collusion on Insulin Prices
This lawsuit follows Sen. Bernie Sanders and Rep. Elijuah Cummings submitting a letter to the Justice Department and Federal Trade Commission. They asked them to look into the possibility of price increase collusion with Lilly, Novo, and Sanofi.
"Not only have these pharmaceutical companies raised insulin prices significantly—sometimes by double digits overnight—in many instances the prices have apparently increased in tandem," their letter stated.
This is at least the third lawsuit, alleging prescription drug price fixing, since Sanders called out drug manufacturers and PBMs. Another lawsuit was filed in January against Sanofi, Novo Nordisk, and Eli Lilly. The lawsuit also mentioned PBMs.