Supreme Court Plavix Ruling Tightens Reins on Mass Torts
June 21, 2017
By Emily Cox and Uzma Rahman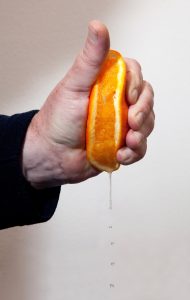 A Supreme Court Plavix ruling Monday could have big implications on product liability cases by limiting the jurisdictional reach of state courts.
Almost unanimously, the Supreme Court decreed that a group of nonresident plaintiffs cannot sue Plavix manufacturer Bristol-Myers Squibb (BMS) in California state court, striking down a lower court's earlier Plavix ruling. The California Supreme Court ruling assumed jurisdiction based on BMS' national marketing campaign and its nearly $1 billion in California Plavix sales. Furthermore, nonresidents' injuries were similar to those suffered by Californians. This has long been accepted as adequate to establish jurisdiction in these types of mass tort cases.
Plavix Ruling Slams Door on Mass Tort Era
However, in an 8-1 opinion, the Supreme Court sided with BMS and the federal government. The high court ruled that California had not identified an "adequate link between the state and nonresidents' claims."
This is a big blow to so-called "plaintiff-friendly states" that are frequently "venue-shopped" by product liability plaintiffs, seeking more favorable outcomes. The Plavix ruling could scatter and shrink mass torts, slamming the door on an era when plaintiffs could pick their battlefield. These corporations have unimaginable resources at their disposal. Plaintiffs need every advantage possible for a fair fight, and the Supreme Court has ceded an important one.
The shock waves hit Missouri first, resulting in an immediate talcum powder mistrial Monday in a case against Johnson & Johnson involving three women who died from ovarian cancer after using the company's talc-based products extensively for feminine hygiene. Two of the deceased were out-of-state residents. The ink used to pen the opinion had scarcely dried before Johnson & Johnson was applying the new jurisdiction precedent.
"Far Flung" Implications of Plavix Ruling
The Plavix ruling could make it harder for plaintiffs to sue corporations for product liability in any state.
"The effects of today's opinion will be to curtail – and in some cases eliminate – plaintiffs' ability to hold corporations fully accountable for their nationwide conduct," Justice Sonia Sotomayor, the one holdout against the ruling wrote in her dissenting opinion.
She went on to write the ruling "hands one more tool to corporate defendants determined to prevent the aggregation of individual claims and forces injured plaintiffs to bear the burden of bringing suit in what will often be far flung jurisdictions."
It also prevents plaintiffs from uniting to pool resources for singular actions against corporations that already have the resources for these legal battles in spades. Instead, individuals will have to go into battle in much smaller numbers in their home state or go deep into enemy territory to sue corporations on their home turf.
Traditionally, these courts tend to favor companies over the plaintiffs, as most large corporations tend to choose sympathetic states for incorporation. In fact, nearly half of the nation's publicly traded companies are incorporated in notoriously corporate-friendly Delaware. These companies include BMS, Apple, Coca-Cola, Google, and Wal-Mart among their ranks.
All in all, Monday was a very good day for those on the right side of the V.
Behind the Plavix Ruling
For this case, BMS is incorporated in Delaware and headquartered in New York. Although it engages in business activities in California and sells Plavix there, there were no manufacturing practices in the state. None of the 575 nonresident plaintiffs ever alleged they obtained Plavix from a California source. They also did not claim their Plavix injuries occurred in California. Finally, they never indicated they received treatment for their injuries in California. However, BMS conducted the blood thinner's marketing nationwide. The same advertising and distribution arrangements that reached the out-of-state plaintiffs also reached residents.
Thus, the lower court validated general jurisdiction based on BMS' extensive activities in the state. The California Court of Appeal rejected the notion of general jurisdiction and established grounds of specific jurisdiction. The California Supreme Court affirmed this jurisdiction. According to a precedent case, specific jurisdiction is established when an affiliation "between the forum and the underlying controversy, principally, [an] activity or an occurrence that takes place in the forum State." Both the California Court of Appeals and Supreme Court found specific jurisdiction exists because BMS' "wide ranging" contacts with the state. Nonresidents' claims were also similar in many ways to the California residents' claims. Furthermore, BMS engaged in other activities in the state.
Plavix Ruling Overturns Lower Court
The US Supreme Court ruled that California courts lack specific jurisdiction to entertain nonresident claims in this case. Justices cited an insufficient connection between the forum and the specific claims at issue.
Justice Alito's opinion explains that the approach of the California court is tricky to match with existing precedents. He wrote that the current facts resemble more of a weak form of general jurisdiction. Furthermore, the California court failed to properly identify a link between the state and the nonresidents' claims. BMS' nationwide presence coupled with similar injuries from Plavix does not create specific jurisdiction over nonresidents' claims.