By Emily Cox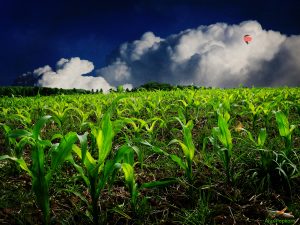 A federal jury ordered Syngenta AG to pay $217.7 million to Kansas corn producers Friday over carelessly commercializing a genetically modified corn seed variety before China approved importing it.
More than 7,000 Kansas farmers alleged that Syngenta rushed its GMO seed to market before getting approval from China to export the resulting crops there.
Syngenta said it invested 15 years and $100 million developing its Viptera seed strain. The strain has a trait called MIR162 that protects against pests like corn borers, cutworms, earworms, and armyworms. When Monsanto Co received Chinese approval for a comparable seed strain, Syngenta allegedly thrust its strain into the stream of commerce even though it knew Chinese approval was going to be a problem.
Court papers indicate that Syngenta initially assured stakeholders that China would approve the grain in time for the 2011 crop. However, a company document showed that Syngenta's then-CEO, Mike Mack, knew that China would object to his company's seed strain. The company continued to aggressively market the seed strain regardless, intending to "pressurize" China into accepting it.
"Syngenta rushed this product to market to serve its own commercial interests," a lawyer for the plaintiffs said.  "No consideration was given to the farmers. For Syngenta, there was no risk. It was all on the backs of the farmers."
Chinese approval remained elusive for Syngenta. But, some exporters sent shipments of the genetically engineered corn to China anyway. In 2013, China stopped shipments, claiming the GMO seed had contaminated them. Most of the farmers in the class action didn't grow Viptera. However, elevators and shippers typically mix grain from large numbers of suppliers. This made it difficult to source Viptera corn, causing China to also reject grain that would have normally been allowed in the country.
Syngenta's Mad Dash to Market Leaves Corn Futures in the Dust
China barred an estimated total of 1.4 million metric tons of U.S. corn from entering the country, cutting the U.S. off from the world's fastest-growing market. As demand for American corn plummeted, it took corn futures with it. While China approved Syngenta's GMO seeds a year later, the embargo had already caused lasting damage. Corn from Ukraine and other countries had already gained a firm foothold in the market and continue to supplant U.S. crops today.
Since the 2013 Chinese ban, the average U.S. cash corn price has tumbled 20 percent. Chicago Board of Trade futures also fell 15 percent. Syngenta denies that the Chinese rejection is to blame for lower prices. However, cash prices peaked the year prior to the embargo in August 2012 at $8.26 a bushel. Prices are only now starting to creep back up. On June 22, the price was $3.30, up from $2.73 a bushel in September. All corn producers have been hurt by this price drop.
Only the Beginning of Syngenta Lawsuits
This was the first case over Syngenta's GMO corn seeds to go to trial. Thousands of other corn producers and traders are also seeking damages over Syngenta plowing through the U.S. corn market to fill its coffers. Court papers indicate that damages for farmers nationally totaled $5.77 billion.
"This is only the beginning," the Kansas farmers' attorney said.  "We look forward to pursuing justice for thousands more corn farmers in the months ahead."
A Minnesota trial, involving about 60,000 cases, goes to trial next month. It and the Kansas trial are serving as bellwether trials to provide guidance on resolving the complex litigation that is interwoven throughout the nation's state and federal courts. Lawyers will gauge jury reactions to evidence that is likely to appear throughout the litigation.
District Judge John Lungstrum oversaw the Kansas City trial and will continue to preside over much of the litigation. He has certified eight statewide classes and said he will schedule another trial for January or February. Farmers in 14 additional states are waiting for class certification by Judge Lungstrum.
Ironically, the Kansas trial comes as state-owned conglomerate ChemChina, also known as China National Chemical Corp, is completing its $43 billion acquisition of Syngenta.