By Emily Cox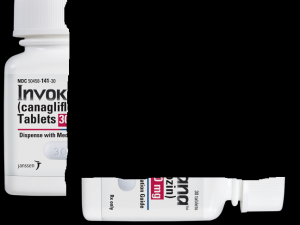 A new lawsuit indicates that the new-generation diabetes drug Invokana caused numerous significant side effects that ultimately led to a left hand amputation.
Charlotte Nerio filed the hand amputation complaint earlier this month in the District of New Jersey. She alleges that Johnson & Johnson and its Janssen Pharmaceuticals subsidiary deliberately concealed serious Invokana risks from the public and the medical community to maximize the diabetes drug's marketability and profits. Consequently, Neiro and countless other patients have suffered horrific and irreparable injuries that will follow them throughout their lives to serve J&J's bottom line.
Neiro first began taking Invokana in 2015. The medication caused her to suffer severe tissue necrosis, dry gangrene, and blackening of her fingers. Eventually, her condition deteriorated to the point that hand amputation became necessary to ensure her survival. Furthermore, she also developed chronic kidney disease from use of the drug.
Neiro's claim points to numerous serious safety concerns associated with Invokana. She maintains that she would have chosen a different diabetes drug if she had known about the risks. However, J&J and Janssen deprived her of the ability to make an informed decision regarding her healthcare, and she will have to bear the consequences of that deprivation for remainder of her life.
"Despite Defendants' knowledge of the increased risk of severe injury among Invokana users, Defendants did not warn patients but instead continued to defend Invokana, mislead physicians and the public, and minimize unfavorable findings," the lawsuit states. "Consumers, including Plaintiff, who have used INVOKANA for treatment of diabetes, have several alternative safer products available to treat the conditions."
Invokana Hand Amputation and Other Risks
Manufacturers introduced Invokana (canagliflozin) in March 2013. It was the first member of a new generation of diabetes drugs called sodium-glucose cotransporter 2 (SGLT2) inhibitors. These drugs work in a unique way to eliminate excess glucose through urination by altering normal kidney functions. Other members of the SGLT2 class include Invokamet, Jardiance, Farxiga, and Xigduo, among others. However, Invokana remains the blockbuster of the class due to J&J's excessively aggressive marketing strategies despite the drug's dubious safety profile that the FDA has called into question several times in recent years.
In December 2015, the FDA mandated new diabetic ketoacidosis warnings for Invokana to indicate that the medication increases the risk of this serious condition. This condition generally requires emergency treatment to prevent life-threatening harm. Prior to this update, the Invokana label didn't warn of the importance of seeking immediate medical attention for symptoms such as fatigue, nausea, abdominal pain, respiratory problems, or vomiting.
In May 2017, the FDA intervened once again, requiring J&J to update Invokana warning labels about the risk of leg and foot amputations. Manufacturers of other SGLT2 inhibitors continue to maintain that this risk is unique to Invokana alone.
Nerio's hand amputation case will join other federal Invokana lawsuits pending in the ongoing multidistrict litigation (MDL) in New Jersey for pretrial proceedings.