By Emily Cox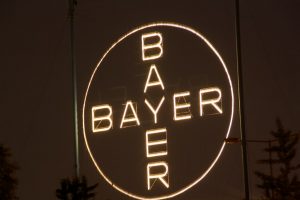 A Louisiana jury sided with Bayer and Janssen on Wednesday in the first trial over the companies' failure to warn about the allegedly uncontrollable Xarelto bleeding risk.
The federal jury found in favor of Johnson & Johnson's Janssen Pharmaceuticals unit and Bayer HealthCare Pharmaceuticals in the first of four early trials in the multidistrict litigation (MDL). The trial started April 24. The trial's plaintiff, along with other patients or their representatives, claim that the drug companies knew about the unstoppable bleeding risk but never warned doctors.
Boudreaux claimed that he started taking Xarelto in January 2014 to reduce his stroke risk from atrial fibrillation. However, less than a month later, he suffered life-threatening gastrointestinal bleeding. Consequently, he spent a week in the intensive-care unit. Boudreaux required several blood transfusions and multiple heart procedures to save his life. Allegedly, doctors could not stop the bleeding. This is because drug makers released the blood thinner without any reversal agent to stop bleeding in an emergency. Whereas, the anticoagulant effects of the traditional treatment, Coumadin (warfarin), since the 1960s are easily thwarted by vitamin K so that bleeding can be stopped.
"I don't want anybody else to suffer like I have from that drug," Boudreaux said.
More than 18,000 other plaintiffs in similar cases echo this sentiment. They claim that Janssen and Bayer misrepresented the safety of Xarelto, gambling on their health for profit. Furthermore, they allege issues surrounding certain clinical trial results.
Xarelto Bleeding Risk Trial Loss
"We never expected the struggle to be an easy one," a lawyer for Boudreaux said after the verdict. "We realize that Bayer and Janssen have a lot of resources and a lot of motivation to protect Xarelto."
Xarelto generated $3.24 billion in sales in 2016 and $2.5 billion in 2015 for Bayer. Consequently, it is the company's best-selling product. The drug also ranks three on Johnson & Johnson's money making roster. It brought in $2.29 billion in 2016.
Unfortunately, Boudreaux's case hinged on a blood clot safety test that the FDA or other health regulators have not deemed useful to determine if patients should use or continue with Xarelto therapy.