By Emily Cox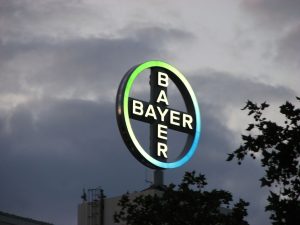 According to a new lawsuit, Bayer did not develop Avelox in response to any real medical need. Rather, the multinational behemoth hurriedly created the fluoroquinolone, foregoing appropriate pre-market testing, and aggressively marketed the dangerous antibiotic solely to replace any profits that may be displaced from Cipro's imminent patent expiration. Avelox quickly became Bayer's "heir apparent and successor to Cipro," due to Bayer's conscious concealment of serious side effects. These side effects including peripheral neuropathy and permanent nerve damage from as little as five days of use.
Kecia Bailey Southerly filed the complaint Monday. Her physician prescribed her Avelox in August 2010 for approximately 10 days. As a result of her Avelox use, she developed peripheral neuropathy and it looks as though she may suffer from the condition for the rest of her life. This condition relates to weakness, numbness, and pain from nerve damage, usually in the hands and feet.
Southerly alleges that Bayer marketed the dangerous antibiotic as "safe and effective" and that it had "a well-characterized safety profile." Consequently, even though the FDA approved the drug to treat serious infections, such as the plague, Bayer's fraudulent marketing encouraged physicians to use Avelox to treat more routine illnesses like ear and urinary tract infections.
According to her lawsuit, Bayer's entire promotional campaign focused on Avelox's impeccable safety profile. However, the pharmaceutical giant knew that scientific evidence had established a "clear association" between Avelox and an increased risk of long-term and sometimes irreversible peripheral neuropathy.
Avelox's warning label from 2004 to 2013 indicated that peripheral neuropathy was a "rare" side effect and failed to mention that it could result in irreversible nerve damage like Southerly's. This significantly debilitating injury was purposefully buried at the bottom of the extensive list of adverse reactions on the Avelox label.
Dangerous Antibiotic Found to Cause Permanent Nerve Damage
Since the early 1990s, there has been evidence of a significant association between fluoroquinolone antibiotics and peripheral neuropathy. "Peripheral Neuropathy Associated with Fluoroquinolones" by Jay S. Cohen was one of the first U.S. studies to address post market experiences with Avelox and neuropathy. The Cohen paper was published in December 2001. Cohen followed-up with forty-five patients who reported adverse events from the dangerous antibiotic. In particular, he noted the presence of severe and persistent nerve problems. More than half the patients' symptoms lasted for more than a year. Eighty percent characterized their symptoms as severe.
In 2002 and 2003, the FDA put Bayer on notice that high number of reports indicated that Avelox patients were developing long-term disabling peripheral neuropathy. Finally, in August 2013, the FDA decided to intervene in response to mounting evidence of the relationship between the dangerous antibiotic and severe, long-term neuropathy. The agency mandated that the risk for peripheral neuropathy and permanent nerve damage be added to the Avelox's prominent black box warning.
However, despite stronger warnings, serious side effects continued to persist in alarming numbers. Consequently, the FDA had to step in once again. This time, the agency required that Bayer also release "Dr. Doctor" letters to accompany these even strong safeguards against the dangerous antibiotic. The FDA and Bayer's letter indicate doctors should reserve Avelox treatment solely for life-threatening situations for patients who have no alternative treatment options. In other words, avoid this treatment at all costs unless it is literally the only option.
Dangerous Antibiotic MDL
Most likely, Southerly's case will join the ongoing multidistrict litigation (MDL) over Avelox neuropathy.
In August 2015, the Judicial Panel on Multidistrict Litigation (JPML) consolidated all federal neuropathy fluroroquinolone cases in the District of Minnesota for pretrial proceedings. The panel assigned the multidistrict litigation (MDL) to Judge R. Tuhheim. The MDL consists of Cipro, Levaquin, and Avelox cases.
According to an order from Oct. 12, the court has extended the non-expert fact discovery deadline for the MDL until January 26, 2018. However, case-specific discovery for Avelox-only and Cipro-only discovery must be complete by January 19, 2018.
Given Southerly's timing, her case could be eligible for an early trial date. MDL parties will be submitting bellwether trial candidate recommendations by February 2, 2018. Bellwether trials help parties gauge how juries are likely to react to evidence that will be present throughout the litigation. This also helps both sides determine their relative strengths and weaknesses in the overall litigation.
Bellwether trials for Avelox lawsuits will commence:
November 5, 2018
January 8, 2019
June 10, 2019
August 5, 2019
A Cipro-only bellwether trial will begin March 4, 2019.