By Emily Cox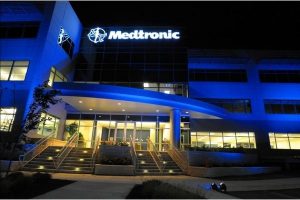 A new lawsuit alleges that hernia mesh manufacturers knowingly exposed Parietex patients to severe permanent injuries for financial gain.
Kimberly Pellegrin filed her claim on Tuesday in the Eastern District of Louisiana. She alleges that Parietex hernia mesh completely changed her life…in the worst way possible. Instead of helping her, her severe injuries from the defective mesh have completely derailed her very existence. And, there's no end in sight. Despite numerous surgeries to repair the extensive damage from the Parietex mesh, Pellegrin still suffers from constant excruciating abdominal pain and swelling. Her injuries are so extensive that she can hardly walk anymore.
Furthermore, she claims the hernia mesh manufacturers knowingly put patients like her at risk for permanent injuries. According to her lawsuit, Medtronic, Covidien, Davol, and C.R. Bard have completely lost sight of their priorities. As medical device companies, these hernia mesh manufacturers have an inherent obligation to protect patients. However, the only thing that these companies appear to be protecting are their mutual bottom lines.
Litigation Against Hernia Mesh Manufacturers
Approximately 350,000 individuals undergo hernia repair surgery each year in the US. In most of these procedures, surgeons use hernia mesh implants to support the weakened tissue. However, studies indicate that the rate of complications is significantly higher for hernia surgery patients with mesh implants than for those without the devices. Yet, surgeons continue to refer to hernia mesh as the "gold standard" in hernia treatment.
Most of the defective hernia mesh products currently under investigation are made of polypropylene. But, Medtronic subsidiary Covidien decided to use polyester for Parietex instead and did not even conduct human trials before releasing the product into the stream of commerce to see how this change in material may affect patients. Like polypropylene, polyester causes a severe inflammatory response. However, it also has significant additional problems. The Parietex hernia mesh shrinks and contracts substantially once it is implanted. This causes the mesh to tear from securing tacks or sutures. Consequently, there is a high rate of hernia recurrence. Furthermore, once patients re-herniate, the hernia mesh tends to migrate or ball up, leading to a host of serious problems that necessitate additional complicated surgeries.
The Parietex Composite hernia mesh also has a collagen film that quickly disintegrates after implantation. This exposes the polyester to underlying organs. Consequently, severe infections and dense adhesions to the bowel are common complications from the hernia mesh. Since the late 1990's, medical researchers have noted these long-term consequences and urged the hernia mesh manufacturers to remove the defective mesh from the market. However, the companies refuse to recall the hernia mesh and continue to profit off the pain of countless patients.
Pellegrin joins a growing number of individuals filing lawsuits against hernia mesh manufacturers like Johnson & Johnson, Bard, Ethicon, Medtronic, and Covidien over permanently debilitating injuries from these dangerous devices.