By Emily Cox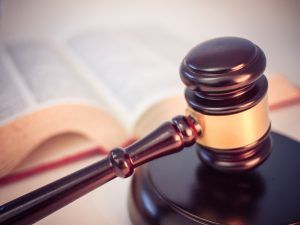 Hernia mesh products won't be receiving any medical Nobel Prizes anytime soon due to their widespread harm.  However, a Louisiana man had especially bad luck with these products. James Bruce received three separate defective hernia mesh products from different manufacturers to treat one hernia, leading to excruciating pain that will require additional surgery.
Bruce filed the complaint late this past month in the Eastern District of Louisiana. He named C.R. Bard, Davol, Inc, Medtronic Inc, and Covidien as defendants. Davol is a subsidiary of Bard. In June 2016, surgeons used Covidien's Parietex Progrip Mesh along with Bard/Davol and Medtronic products to repair a hernia. However, all three products proved to be defective. Bruce developed severe pain and swelling that has essentially debilitated him. The pain is so intense that he can barely walk. He will have to undergo additional surgeries to address his substantial injuries from these defective hernia mesh products. Furthermore, the claim asserts that these companies were fully aware of these defects. However, they continued to market the implants as safe to further their own financial agenda at the cost of countless patients' suffering and lives.
"Defendants were aware of numerous defects in the Product," the lawsuit states.  "Despite being aware of the numerous defects and unreasonable ricks in the Product, Defendants designed, manufactured, marketed, and distributed the Product."
"Defendants were aware or should have been aware that implanting the Product in patients was likely to cause injury and harm to the patients."
Hernia Mesh Products Lawsuits
Bruce joins a growing number of individuals filing hernia mesh lawsuits against various mesh manufacturers. They claim that these companies were aware of serious design problems but sold the dangerous products anyway for financial gain. Allegedly, these companies never adequately informed the medical company or patients of these potential problems to protect their bottom line.
In addition to Bard, Davol, and Covidien Parietex Progrip Mesh lawsuits, similar allegations have come to light in Atrium C-Qur and Ethicon Physiomesh lawsuits.