$300M Benicar Settlement Reached in MDL
August 1, 2017
By Emily Cox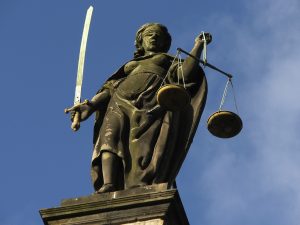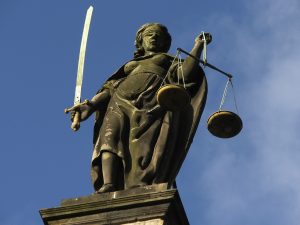 Parties in the high-profile litigation have finally reached a Benicar settlement agreement. The drug's manufacturers, Daiichi Sankyo and Forest Laboratories, agreed to pay $300 million to settle claims in state and federal courts that the companies failed to warn of the blood pressure drug's dangerous gastrointestinal risks.
Both sides signed a master Benicar settlement agreement during a Tuesday morning conference. District Judge Robert B. Kugler presided over the signing in Camden's New Jersey federal court.
The lawsuits claimed that Daiichi designed Benicar (olmesartan) defectively. Forest Laboratories promoted Benicar alongside Daiichi. Both companies were allegedly aware the drug could cause diarrhea, nausea, malnutrition, dehydration, weight loss, and even death. However, the companies never warned users or physicians of these serious side effects. According to the master complaint, they hid these risks to protect profits from users who may not want to incorporate diarrhea into their blood pressure regulation regimen.
"Defendants' conduct is motivated by greed and the intentional decision to value profits over the safety and well-being of the consumers of Defendants' olmesartan products… enriching themselves financially to the serious detriment of Plaintiffs' health and well-being," the master complaint states.
In 2013, the FDA warned that Benicar could cause a condition known as spruelike enteropathy. This condition includes severe and chronic diarrhea. Consequently, the agency required changes to the drug's warning label to include the condition. Unfortunately, these label changes came too late for many patients. Court documents indicate that about 1.9 million patients received a prescription in 2012 alone.
When the FDA made its Benicar warning, it had identified 23 severe cases of late-onset diarrhea among users of the drug in its adverse event reporting system.
The Road to Benicar Settlement
In April 2015, the Judicial Panel on Multidistrict Litigation (JPML) centralized 15 suits against the drug companies. JPML transferred them to New Jersey federal court before District Court Judges Robert Kugler and Joel Schneider.
Word of Benicar manufacturers' duplicitous actions in hiding the drug's risks continued to spread. Eventually, the litigation had swelled to almost 2,000 strong as more and more victims discovered the drug companies caused their serious injuries. These plaintiffs allege that Benicar caused up to 20 diarrhea attacks per day, leading to malnutrition and extreme weight loss. There are still others that suffered malnutrition complications like cataracts and infections. Some patients even died as a result of the serious nature of these issues and complications.
Given the preponderance of evidence against the drug companies, the Benicar settlement was practically a foregone conclusion. It was almost just a matter of when. The companies would have risked far greater restitution in a jury trial over their fraudulent and malicious misrepresentations.