5,000 Fosamax Lawsuits Revived by Appeals Court
March 30, 2017
By Emily Cox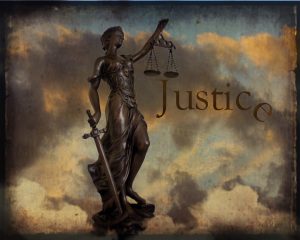 The Third Circuit appeals court breathed new life into about 5,000 Fosamax cases, alleging the manufacturer failed to warn patients about the osteoporosis drug's femur fracture risk.
The Third Circuit issued the landmark opinion last week. The formerly quashed multidistrict litigation (MDL) questions whether Fosamax manufacturer Merck Sharp & Dohme had a responsibility to include a warning label about the drug's femoral fracture risk.
Fosamax Preemption
However, Merck almost dodged the litigation entirely based on a previous Supreme Court ruling. A District Court applied a Supreme Court 2009 ruling to dismiss the Fosamax lawsuits based on preemption. In Wyeth v. Levine, the Supreme Court held that state failure-to-warn claims are preempted when there is clear evidence that the FDA would not have approved a warning label that a lawsuit claims was necessary. This goes a long way to insulate national corporations from state-law failure-to-warn claims. However, the appeals court's opinion indicates that the lower court misapplied the ruling.
"Preemption is an affirmative defense, and Merck has not carried its burden to prove that it is entitled to that defense as a matter of law," the opinion states. "The Wyeth 'clear evidence' standard is demanding and fact-sensitive. It requires the factfinder to predict a highly probable outcome in a counterfactual world and, therefore, requires a court sitting in summary judgment to anticipate both the range of conclusions that a reasonable juror might reach and the certainty with which the juror would reach them."
Merck had proposed Fosamax label revisions to include the bone fracture risk in 2009. Consequently, the company held that the law was on its side. While the FDA rejected the 2009 proposal, the appeals court found that this does not absolve Merck of its responsibilities.
"The burden and the responsibility to correct a drug label rests with the manufacturer, not the FDA," Judge Julio Fuentes wrote in the opinion. "Once the FDA rejected Merck's proposal, the ball was back in Merck's court to submit a revised, corrected proposal."
The Fosamax plaintiffs showed that the FDA would have approved a properly worded warning about the thigh fracture risk. Consequently, the cases will go forward.
Fosamax Lawsuits
Merck introduced Fosamax in 1995. The company didn't add a thigh bone fracture risk warning label to the drug until 2011. Plaintiffs claim Merck knew about the risk for years but concealed it.
Fosamax was a blockbuster drug, seeing annual sales over $3 billion prior to Merck losing patent exclusivity in 2008. Although generic variations are now available, the brand name drug still saw $284 in sales in 2016.