Abilify MDL Requests Gambling Loss Claim Information
September 6, 2018
By Emily Cox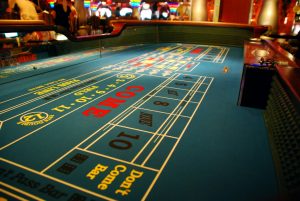 As the four months that the court provided for parties to finalize the gambling loss multidistrict litigation (MDL) global settlement has drawn to a close, the District Judge presiding over the Abilify MDL is requiring plaintiffs to submit additional claim information.
Currently, there are more than 1,700 cases pending in the Abilify MDL against Bristol-Myers Squibb and Otsuka Pharmaceuticals over allegations that the drug's inherently defective nature caused users to develop devastating gambling addictions or engage in other destructive compulsive behaviors shortly after starting treatment with the drug or changing doses.
Parties reached Abilify settlements for a small group of bellwether cases just before trials were to begin earlier this year. In May, District Judge M. Casey Rodgers issued an order, giving the parties until September 1 to finalize the global resolution framework of gambling loss claims. The parties notified the court that negotiations are progressing. However, they have not reported or finalized the details of the settlement program.
Abilify MDL Settlement Order
Judge Rodgers issued a new order August 31, indicating that additional information is necessary for all individual plaintiffs to facilitate an inventory evaluation of remaining cases currently pending in the Abilify MDL.
The court has given plaintiffs until October 31 to provide a Supplemental Plaintiff Profile Form. The form will provide answers to detailed questions about their Abilify use, gambling addiction diagnosis, other drug use, and further details about their case.
"The Supplemental PPF must be signed by each plaintiff under penalty of perjury," Judge Rodgers wrote. "Failure to timely submit a completed Supplemental PPF will result in sanctions, up to and including dismissal of a case."
The parties will meet with Judge Rodgers for the next Abilify MDL case management conference on September 13.
As settlement finalizations continue attempting to resolve Abilify gambling lawsuits over the medication causing users to suffer sudden compulsions to engage in destructive behaviors, the Abilify MDL is pressing forward with plans to select a second group of cases for early bellwether trials to help the parties evaluate the relative strengths and weaknesses of their positions and possibly help guide future settlements.