Abilify Settlements Reached in Upcoming Bellwether Cases
May 1, 2018
By Emily Cox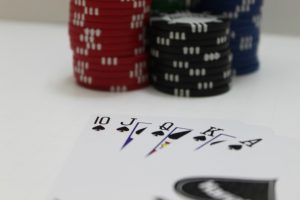 Bristol-Myers Squibb (BMS) and Otsuka Pharmaceuticals have reached Abilify settlements with plaintiffs in three cases scheduled for bellwether trials this summer in the Florida multidistrict litigation over allegations that the manufacturers concealed substantial compulsive behavior risks associated with the extremely popular antipsychotic drug.
According to the Saturday order, MDL parties reached the Abilify settlements through mediation with a settlement master. The order mandates that the drugmakers must pay settlement proceeds and the plaintiffs must enter full releases within 30 days under their agreement terms. Parties must file dismissal stipulations within 10 days of plaintiffs executing releases. The court did not disclose any further settlement details. However, U.S. District Judge M. Casey Rodgers indicates that the cases will remain on the trial docket until parties file for dismissals. In March, the judge scheduled plaintiff Fanny Lyons' Abilify gambling case to go to trial first on June 18. David and Cassie Viechec's lawsuit was to follow on August 6 and then Jennifer Lilly's case on August 27.
It remains unclear how these Abilify settlements will affect the MDL's broader landscape. The court generally uses these types of test cases to determine the strength of mass action claims and whether trying an MDL on a group basis going forward is appropriate. Consequently, these Abilify settlements normally would have far reaching implications on the remaining cases in the MDL. However, the court never intended to these cases to serve as true bellwether samples. The court didn't base case selection on any sort of characteristic analysis or randomness. Parties decided on cases based on pure convenience. They selected these cases from nearly 800 in the MDL simply because they were eligible for trial before Judge Rodgers in the Northern District of Florida without a venue waiver.
Abilify Settlements Indicate Manufacturers Knew Risks
Generating more than $6 billion in sales each year, Abilify (ariprazole) is one Big Pharma's crown jewels. The FDA approved the antipsychotic in 2002 to treat major depressive disorders including schizophrenia and bipolar disorder. Doctors also regularly prescribe it to treat general behavioral issues such as irritability, aggression, and mood swings. However, plaintiffs claim they developed damaging compulsive behaviors shortly after starting the drug or increasing the dose. They further allege that drugmakers knew about these risks but actively hid them from U.S. patients to protect market share.
The drugmakers provided warnings about Abilify's connection to gambling addictions and other compulsive behaviors in several other countries. They did not provide these warnings to American patients until May 2016 when the FDA finally stepped in. Users invariably described uncontrollable urges to gamble, shop, eat, or engage in sexual activity while taking the medication. As a result, the FDA required the manufacturers to update warning labels to include information about Abilify's potential to incite addictive gambling and other compulsive activities.
MDL plaintiffs claim they could have avoided irreparable damage to their reputations, employment, and relationships if manufacturers had provided warnings about Abilify impulsivity. Instead, BMS and Otsuka willingly sacrificed patients' financial security and overall quality of life for the sake of the all-mighty dollar.