Aventis Fraud May Extend Beyond Controversial Breast Cancer Drug Taxotere
April 10, 2017
By Emily Cox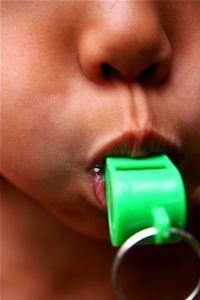 A new order in the Aventis fraud lawsuit, alleging that the drug company engaged in illegal marketing tactics to increase Taxotere's market share, indicates that these fraudulent and illicit practices extended to at least two of the company's other drugs.
District Judge Lawrence F. Stengel issued the order late last week. He issued the order in response to plaintiff Yoash Gohil's Motion to Compel Discovery. Gohil's motion strongly indicates that evidence related to the drugs Nasacort and Lovenox shows that the sort of illicit and fraudulent activities surrounding Taxotere's marketing is a matter of corporate policy.
Judge Stengel's order mandates that Aventis produce this evidence by May 22. This expanded evidentiary scope applies to all future discovery as well.
"For purposes of all future discovery conducted in this matter, Aventis shall not withhold any documents or testimony from Plaintiff on the basis that the documents or testimony pertain to drugs other than Taxotere in connection with these requests," Judge Stengel wrote.
Aventis Fraud Does Not Appear Limited to Taxotere
This order comes after Aventis refused to produce certain evidence in February. This evidence pertained to Aventis management's knowledge of off-label marketing of Nasacourt and Lovenox. The company had agreed to produce certain responsive documents. However, they refused to procure compliance documents related to drugs other than Taxotere. Regardless, the court has decreed that these documents are discoverable.
"[This evidence is] relevant to the defendants' state of mind, motive, corporate intent, and/or reckless disregard for the truth or falsity of claims," the motion states.
Furthermore, these documents show that Aventis violated the Federal Food, Drug, and Cosmetic Act. Gohil further contended the Nasacort, Lovenox, and Taxotere marketing directives may have come from the same management. The motion suggests a corporate culture of deceit, fraud, and corruption.
"[There is] extensive evidence of corporate goals to promote Taxotere and other drugs off-label; the use of corporate-wide kickbacks; systematic destruction of corporate records directed by the legal department to conceal off-label promotion and kickbacks, as well as obstruction of FDA inquiries," the motion states.
Aventis Fraud Lawsuit
Gohil is joined by the U.S. in his Aventis fraud "whistleblower" lawsuit. They allege that Aventis engaged in fraudulent marketing, as well as provided illegal kickback and other illegal incentives to encourage Taxotere as a first line treatment for less aggressive cancers since 1996. Taxotere is only approved for the treatment of certain aggressive cancers when other treatments have failed.
Allegedly, Aventis trained and directed employees to misrepresent the safety and effectiveness of off-label Taxotere use. The company also paid healthcare providers illegal kickbacks such as entertainment, sports, concert tickets, sham grants, speaking fees, travel, preceptorship fees, and free reimbursement to get doctors to prescribe Taxotere for off-label uses.
Taxotere's illegal promotion increased the drug's revenue from $424 million in 2000 to $1.4 billion in 2004. Consequently, it exposed thousands of women to the increased toxicity of Taxotere and its more severe side effects, including permanent hair loss.
Taxotere Hair Loss Lawsuits
Taxotere is a high potency breast cancer chemotherapy treatment. The drug has recently come under fire for not disclosing its severe side effects, including permanent hair loss. It has also received scrutiny from the FDA. It received a warning from the agency for claiming superiority over other treatments. However, studies clearly show less toxic treatments to be just as or more effective than Taxotere.
The number of Taxotere lawsuits continues to skyrocket as more women discover that Aventis knew about the permanent hair loss risk for more than a decade. The company updated its warning labels to include this risk in Canada and Europe in 2005 and 2012 respectively. However, it kept U.S. breast cancer victims in the dark until late 2015.
Many of these women assert that they may have chosen a different treatment if they had known about the side effects and that other, less toxic treatments were equally or more effective.