Benicar Patients Can Still File Claims for $300M Settlement
August 9, 2017
By Emily Cox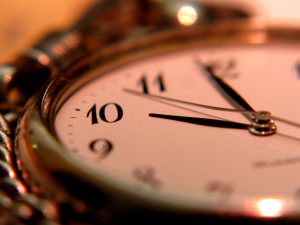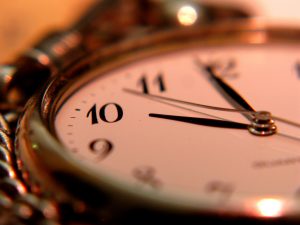 The $300 million Benicar settlement was announced this past week, but it's not too late for Benicar patients to file claims and participate in the settlement. However, the window to file is steadily sliding shut. Benicar patients have only two more weeks to retain counsel if they want a piece of the hefty settlement to atone for grievous gastrointestinal issues from the controversial blood pressure medication.
Parties in the high-profile Benicar multidistrict litigation (MDL) reached a settlement agreement August 1, following months of the drug manufacturers and marketers dragging their feet to delay the looming Daubert hearings. Daubert hearings determine the admissibility of expert witnesses. Depending on expert witness testimony, these hearings could have turned the court of public opinion against Daiichi Sankyo and Forest Laboratories before the companies ever went before a jury.
According to the settlement, the $300 million fund will not be paid out until 95 percent of all MDL members opt-in to the settlement under various terms. But, it's not too late to still file a claim. Benicar patients who suffered significant gastrointestinal problems while on the hypertension medication can still participate in the settlement. However, they need to have a retainer in place with a qualified attorney by August 23. In two short weeks, the window for this opportunity slams shut.
Drug Companies Show Little Empathy For Benicar Patients Suffering Enteropathy
Daiichi and Forest may have agreed to the Benicar settlement to resolve state and federal lawsuits. However, they never admitted liability for any wrongdoing. Even in the face of thousands of patients who suffered egregious harm from Benicar, they continue to maintain that the claims have no merit. Furthermore, Daiichi even admits that the settlement has little material impact on the companies that harmed so many. Insurance proceeds are primarily funding the $300 million settlement. Company funds will only supplement shortfalls. Consequently, Daiichi and Forest will go on their merry way, continuing to market Benicar (olmesartan) as an effective blood pressure medication, while downplaying its substantial risks.
Benicar patients allege that olmesartan, which is in Azor, Tribenzor, and Benicar HCT, causes sprue-like enteropathy. The hallmarks of this chronic condition are nausea, chronic diarrhea, dehydration, and malnutrition. Benicar patients suffered up to 20 diarrhea attacks per day, leading to malnutrition and extreme weight loss. There are still others that suffered malnutrition complications like cataracts and infections. Some patients even died from these serious issues and complications. Even the FDA indicates that the association between olmesartan and sprue-like enteropathy goes far beyond mere speculation.
In 2013, the FDA mandated a Benicar warning label to address the drug's irrefutable gastrointestinal risks. However, these warnings came too late for many Benicar patients. According to court documents, 1.9 million patients received a Benicar prescription in 2012 alone. These Benicar patients suffered, while Daiichi and Forest gleefully raked in the profits. It will be some time before these companies will offer financial restitution again for the harm they have caused. Consequently, experts are urging Benicar patients to file as soon as possible to receive compensation for their injuries.