Injured Patients Urged to Find Legal Representation Before $300M Benicar Settlement Deadline
August 12, 2017
By Emily Cox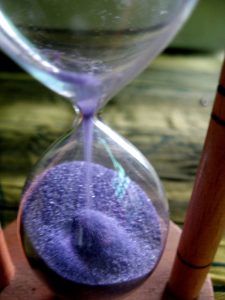 The door is quickly slamming shut on high blood pressure patients who suffered serious gastrointestinal injuries and indignities to participate in a recent Benicar settlement.
Benicar drug manufacturers and marketers have agreed to pay $300 million to settle the current multidistrict litigation (MDL). This substantial settlement doesn't only apply to plaintiffs already in the MDL New claimants can still receive compensation in this settlement now…but the Benicar settlement deadline is fast approaching. In less than two weeks, this window will close, leaving injured individuals without any recourse for a very long time. The Benicar settlement deadline is August 23. All individuals who retain counsel after this will likely have to wait years to receive any resolution for their grievous injuries.
After spending the better half of 2017 trying to postpone and prevent critical scientific evidence from coming before the court, Daiichi Sankyo and Forest Laboratories have finally come to heel. Fortunately, there was a concession to unfiled claims. However, the Benicar deadline for filing a settlement claim is unsettling close.
Benicar Wrecked Havoc on Thousands
Overwhelmingly, patient reports indicate that olmesartan, which is in Azor, Tribenzor, and Benicar HCT, causes sprue-like enteropathy. The hallmarks of this chronic condition are nausea, chronic diarrhea, dehydration, and malnutrition. Despite FDA intervention to disclose gastrointestinal risks and the substantial settlement agreement, these drug makers and marketers continue to allege that their hypertension medication is perfectly safe.
Back in 2013, the FDA mandated new Benicar warning labels once the gastrointestinal risks became irrefutable. However, these warning came much too late for many Benicar patients. According to court documents, 1.9 million patients received a Benicar prescription in 2012 alone.
Benicar patients suffered up to 20 diarrhea attacks per day, leading to malnutrition and extreme weight loss. There are still others that suffered malnutrition complications like cataracts, infections, and even death.
Reports indicate that the manufacturers and marketers were fully aware of these risks. However, they hid them from the medical community and patients to protect their mutual financial interests. These companies were willing to sacrifice countless people to protect their bottom line.
Why Plaintiffs Need to Beat the Benicar Settlement Deadline
Plaintiffs need to retain representation in the litigation before August 23. After the Benicar settlement deadline, injured hypertension patients could wait for years to see any resolution. The current settlement was years and thousands of claims in the making. It will likely take a similar show of force to produce another settlement agreement. Nationwide lawyers are urging Benicar victims to take their rightful place in claiming retribution for the harm the drug manufacturers have caused. Because it will be a long while before these corrupt companies extend such offers again.
Despite thousands of reports of serious Benicar gastrointestinal issues, FDA concerns, and thousands of lawsuits, these companies indicate that they will continue to sell Benicar, endangering patients and profiting off their suffering. Consequently, there's no doubt that Daiichi and Forest will end up in this position again, but it will take years for another litigation to amass the strength to force a settlement again.