Breast Cancer Drug Manufacturer Engaged in Fraudulent Marketing Practices According to New Lawsuit
February 20, 2017
By Emily Cox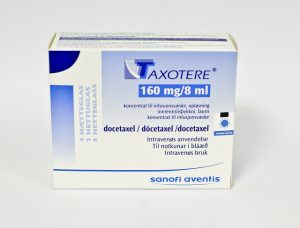 New Orleans, LA – A new claim alleges that Taxotere developer Sanofi S.A. used illegal methods to drive sales and expand market share for its controversial breast cancer drug that is now known to pose an increased risk of permanent alopecia, or hair loss.
The lawsuit, filed this past week, indicates that Angela Abel underwent Taxotere (docetaxel) treatments between November 2011 and February 2012. The claim alleges that Abel now suffers from disfiguring, permanent alopecia, as a result of these treatments.
Sanofi S.A. has known about this side effect for more than a decade and updated warning labels in Canada and Europe to include it in 2005 and 2012 respectively. The company didn't update U.S. warning labels until late 2015. Neither Abel or her oncologist were aware of the side effect.
Sanofi S.A. Overstated Effectiveness of Taxotere
Perhaps worse than hiding the risks of the breast cancer drug is that Sanofi S.A. misrepresented Taxotere's effectiveness. Despite various clinical studies that suggested otherwise, the company continued to aggressively market the drug as being more effective than other less toxic treatment options.
In 2009, the FDA issued a warning to Sanofi S.A. that its claims of superiority were false and misleading. The agency requested that the company stop its unsubstantiated promotional materials that suggested Taxotere was better than any other Taxane, including Taxol.
The lawsuit asserts that Abel may have chosen a different breast cancer drug if she had known about
the side effects and that other, less toxic treatments were equally or more effective. This sentiment is echoed throughout the growing number of lawsuits being filed against the company.
Fraudulent Marketing for the Breast Cancer Drug
However, the company didn't stop at hiding information and overstating the quality of Taxotere to increase sales. It allegedly took fraudulent measures to expand its market share.
A former employee and the U.S. have filed a Qui Tam lawsuit against Sanofi S.A. A Qui Tam lawsuit is a claim brought by a "whistle blower" on behalf of the government against a company who is believed to have defrauded the government.
The Qui Tam lawsuit, cited by Abel's case, is accusing Sanofi S.A. of engaging in a fraudulent marketing scheme, paying illegal kickbacks, and providing other unlawful incentives to encourage doctors to use Taxotere. These marketing practices started in 1996 and promoted Taxotere for off-label uses not approved by the FDA.
The breast cancer drug is only approved to treat advanced breast cancer when other treatment options have failed. However, Sanofi-S.A. trained and directed their employees to misrepresent the safety and effectiveness of off-label use of Taxotere to expand its market in unapproved settings, such as first line treatment for breast cancer and less advanced cancer. The company also paid healthcare providers illegal kickbacks in the form of entertainment, sports, concert tickets, sham grants, speaking fees, travel, preceptorship fees, and free reimbursement assistance to get doctors to prescribe Taxotere for off-label uses.
This fraudulent marketing scheme dramatically increased the breast cancer drug's revenue from $424 million in 2000 to $1.4 billion in 2004. It also exposed thousands of women to the increased toxicity of Taxotere and its more severe side effects, including permanent alopecia.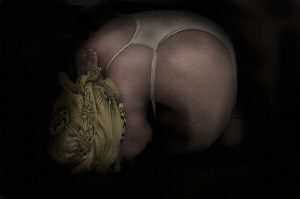 Yoash Gohil, who was assigned to promote and sell Taxotere in this manner, initially brought the suit. In 2002, Gohil resigned from Sanofi S.A. and initiated a wrongful termination action. He alleged that Aventis retaliated against him when he objected to sales activities that violated federal and state laws, including FDA regulations.
Lawsuits continue to mount against the company as more women discover that they were permanently disfigured by Taxotere unnecessarily.