Eliquis Bleeding Permanently Damages Man
March 13, 2017
By Emily Cox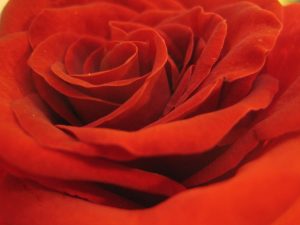 A recent product liability lawsuit against the anticoagulant manufacturers alleges that Eliquis bleeding permanently damaged a New York man.
David Reed filed the complaint in Delaware Superior Court on February 27. He claims that Bristol-Myers Squibb and Pfizer misrepresented Eliquis as safe and effective, while concealing the significant uncontrollable bleeding risks.
According to the complaint, Reed began taking Eliquis on January 8, 2015, after vascular surgery. He was hospitalized for bleeding complications by January 26, 2015. He was hospitalized again March 30, 2015, due to gastrointestinal bleeding. Reed claims he has suffered severe pain and permanent damages that could have been avoided if the companies had provided adequate warnings and information about the risk of Eliquis bleeding.
"Had Plaintiff known the true facts with respect to the dangerous and serious health and safety concerns of Eliquis, Plaintiff would not have purchased, used, and relied on Defendant's drug Eliquis," the claim states.
According to the lawsuit, the drug makers concealed their knowledge of Eliquis' defects, defrauding and deceiving the public, FDA, and medical community.
Eliquis received FDA approval in 2012. The lawsuit alleges that the ARTISTOTLE clinical trials were a determining factor for Eliquis' approval. However, it further claims that the drug makers chose "incompetent and untrustworthy" agents in China to conduct the study to cut costs. Allegedly, the companies concealed side effects in test users, including Eliquis bleeding and a death. There are also allegations of major dispensing errors where subjects were not even receiving Eliquis, poor quality control, and record destruction, as well as changing and falsifying records. In a February 2012 meeting with the FDA and company executives, the FDA characterized the companies as showing a pattern of inadequate supervision.
Eliquis Bleeding Risks
Eliquis is part of a new group of oral anticoagulants, known as factor xa medications. This group also includes Xarelto and Pradaxa.
While manufacturers aggressively marketed these drugs as a replacement for Coumadin (warfarin), manufacturers released them without antidotes for bleeding incidents. Whereas vitamin K can reverse Coumadin's anticoagulant effects. Consequently, a large number of individuals have reported Eliquis bleeding problems.
"Before and after marketing Eliquis, Defendants became aware of many reports of serious hemorrhaging in users of its drug," the complaint states.
The claim asserts that the side effect data generated obvious signals that Eliquis bleeding was a serious concern. However, manufacturers never alerted the public and scientific community. They also never performed further investigation into Eliquis' safety.
In February, the U.S. Judicial Panel on Multidistrict Litigation (JPML) consolidated all Eliquis proceedings in the Southern District of New York.
Pradaxa and Xarelto Lawsuits
The JPML has centralized litigation for Xarelto and Pradaxa as well. Pradaxa maker Boehringer Ingelheim agreed to pay $650 million in 2014 to resolve about 4,000 cases. Xarelto has more than 15,000 lawsuits pending in its centralized litigation over uncontrollable bleeding.