Fentanyl Lawsuit Details Seedy Underbelly of Opioid Prescription Kickbacks
July 28, 2018
By Emily Cox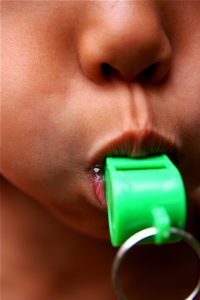 Lavish dinners. Strippers. Guns. Prostitution. The recently unsealed whistleblower lawsuit against fentanyl manufacturer Insys over an elaborate kickback scheme to get doctors to prescribe the deadly opioid reads like a bad Hollywood screenplay.
Expensive dinners; a trip to a gun range; a paid vacation with a strip club outing; and stock options are just a sample of the perks that Insys provided to a Palm Beach doctor to prescribe Subsys, a dangerous fentanyl-based opioid. Accord to the lawsuit, the Arizona company went as far as to hire a dental hygienist for the sole purpose of providing sexual favors to male doctors in return for writing prescriptions for its fentanyl spray.
Maria Guzman, a former Insys sales rep, filed the Qui Tam lawsuit in 2013, but the court has only recently released her full complaint against her former employer. Guzman also alleges that Insys worked with pain specialist Dr. Bart Gatz to falsify government information to get Medicare to pay for prescriptions.
"Sex, money, luxury items – nothing was out of bounds in Insys' efforts to persuade doctors to prescribe Subsys without consideration of what was best for patients," Guzman said. "I could not keep silent, knowing how these off-label prescriptions endangered so many."
The lawsuit specifically outlines how the company's pay-for-scripts strategy developed in South Florida. The litigation was kept under lock-and-key for five years until the U.S. Justice Department joined the cause against Insys in May.
Guzman was at ground zero when Insys released its fentanyl spray, working for the drug company for the first 1.5 years following FDA approval.
Fentanyl Kickback Scheme Background
According to court documents, the vice president for sales at Insys, Alec Burlakoff, first put the illegal incentive strategy into action. Guzman claims that the former Boca Raton high school guidance counselor evolved into a bona fide pharmaceutical sales Svengali. Now, Burlakoff, along with Insys' founder, CEO, and other top executives, face federal fraud and racketeering charges.
These executives were facing substantial restrictions in market share they could exploit legally within the confines of FDA indications. The regulatory agency only approved Insys' highly addictive and dangerous opioid for cancer patients, making it illegal to market it for other uses. However, Insys paid doctors for sham speaking engagements to routinely prescribe the powerful painkiller for back pain, migraines, and other ailments, according to the criminal complaint and numerous lawsuits.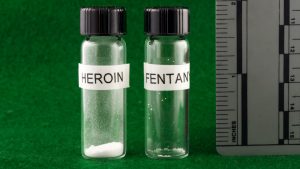 Fentanyl is a tightly controlled opioid treatment that hospitals often use in dire circumstances. However, the illegal form of the drug is now fueling record numbers of overdose deaths nationwide. According to the Centers for Disease Control and Prevention, fentanyl is up to 100 times more potent than morphine and at least ten times more powerful than heroin.
Fentanyl Whistleblower Physician Allegations
Guzman's lawsuit mainly focuses on two Palm Beach County doctors. Gatz and Lisa Banchik of Boca Raton received $229,000 and $72,000, respectively, in two and a half years though a speaker event program that federal prosecutors say Insys used as a front to illegally bribe doctors to prescribe Subsys.
The Qui Tam lawsuit alleges Insys gave Gataz strip club and gun range outings, along with stock options and expensive meals. The company even bought Thanksgiving dinners for Gatz's office staff.
From August 2013 to 2015, Gatz was one of the top Subsys prescribers in the nation, launching him to the seventh highest paid doctor in the country for Subsys speaker fees. Banchik was among the top 20 Florida doctors receiving speaker fees from Insys during this time. However, she faced heavy criticism from Burlakoff for not writing enough prescriptions for the fentanyl spray.
Gatz and Banchik are not currently facing any criminal charges. But, Gatz confirmed in March that the is one of 10 unidentified doctors named as "co-conspirator practitioners" in the criminal case against Insys executives.
Gatz continues to maintain that he is innocent of any wrongdoing. However, Insys set up a reimbursement center to help secure prescription approvals. According to Guzman, Gatz worked with the center to submit fraudulent information to the Centers for Medicare and Medicaid Services to receive approval for at least one Subsys prescription. Gatz told the government that a patient suffered pain from a cancerous tumor when it was nothing more than routine joint pain.
Avalanche of Fentanyl Lawsuits Against Insys Over Deadly Business Practices
Guzman's whistleblower lawsuit is just one part of an avalanche of litigation from Insys stockholders and attorneys general, as well as patients who became addicted and families who lost loved ones to Subsys addiction and overdoses.
Fueled by grotesque illegal kickbacks, Insys' business plan was miraculous for its bottom line, generating $650 million over three years. However, it was also deadly to many who fell prey to the company's heartless marketing practices.
The Post found Insys reported at least 908 deaths over five years from Subsys to the federal government. Guzman's complaint caught the attention of one lawyer representing the family of a New Jersey woman who lost her life to a Subsys overdose.
"The allegations made in Maria Guzman's whistleblower complaint are disturbing," he said. "It is not difficult, reading the facts laid out in the complaint, to understand how the Justice Department has indicted the top executives responsible for oversight of the company and its employees."
Due to the pending Insys criminal case, a California federal judge has put Guzman's Qui Tam lawsuit on hold. Nine states have joined her in suing Insys under the False Claims Act. If they win, the government can recoup up to three times the amount of money it lost due to fraudulent claims.
Fentanyl Company Promoted a Misogynistic Environment
Guzman's complaint portrays Insys as a company whose corporate policy seems like it was inspired by some patriarchal, rogue fraternal fantasy.
"Insys maintains a work environment in which the male-dominated executive and management team frequently sexually treat female doctors who fail to prescribe 'enough' Subsys … with blatant disrespect,'" Guzman claims.
Once, Burlakoff ranted in a curse-filled and exceptionally lewd text message to Guzman that Banchik wasn't writing enough Subsys prescriptions in return for her speaker fees.
"I hate that stupid (expletive) – dr banchik!!!!!!!!" Burlakoff wrote in the text message as quoted in the complaint.
According to Guzman, Burlakoff would also do "ride-alongs" with his sales reps and indicates that the representatives with pharmaceutical experience were exceptionally alarmed by Burlakoff's behavior during these outings.
The lawsuit claims that Insys hired extremely attractive female sales representatives from sketchy backgrounds with no pharmaceutical experience. Sunrise Lee worked as an exotic dancer before landing a job as an Insys sales executive. She also ran an escort service. Burlakoff described Lee as "a closer."
Guzman herself had no experience selling pharmaceuticals when she went to work for Insys.
The Perks of Writing Fentanyl Scripts
Guzman's complaint describes one dental hygienist as someone Insys hired to have sexual relations with physicians in return for Subsys prescriptions.
The southwest regional sales manager, Joe Rowan, told Gatz that the hygienist "was dumb as rocks but that she was sleeping with another doctor and getting a lot of prescriptions out of him."
During the national sales conference in April 2013, Rowan publicly stated that this hygienist has been "out there working it," referring to her forming relationships with doctors.
Gatz was the first doctor Burlakoff approached when he began working for Insys in 2012. Rowan and Burlakoff would shower Gatz with perks. After Gatz earned $36,000 in speaker fees during one quarter, Insys footed the bill for an Arizona vacation, which included a strip club outing where the company paid for two $500 champagne room sessions where the dancer can be one-on-one with her customer.
"You show loyalty to us like no other. You need anything at all, it is done," Rowan told Gatz.
According to the lawsuit, Gatz responded, "Thank you for the best weekend in years."
Then, he went out and wrote 17 prescriptions for Subsys in three days. Gatz also received stock options from Insys. In early February 2013, Rowan texted Gatz, asking, "Would you like to get a bite to eat? Somewhere spectacular! Maybe shoot guns before?" Around February 19, Rowan treated Gatz to an excursion to a shooting range.
Doctors Punished for Not Writing Enough Fentanyl Prescriptions
Guzman personally treated Banchik to evenings out. On August 16, 2012, Banchik sent a text to Guzman, thanking her for a "fun night" and saying other doctors would refer patients to her to write Subsys prescriptions.
By September 2012, Banchik started complaining over not getting paid for her speaking engagements and expressed that she wasn't happy with Burlakoff. According to Guzman's lawsuit, Banchik's Neurology of the Palm Beaches does not specialize in cancer treatment. Consequently, the doctor ran into trouble getting Medicaid authorization for Subsys. It wasn't long before Burlakoff turned on Banchik, telling Guzman that the doctor won't get any more speaking programs unless she started producing like Gatz.
"Gatz has truly earned them," Burlakoff wrote. " Show her the numbers!"
Guzman indicates that Insys asked her to get Banchik to alter office notes to show that patient with post-operative knee pain actually had cancer. Insys subsequently obtained approval for the patient through CMS by using this past history of cancer.
Guzman Fired for Speaking Out Against Fentanyl Kickbacks
Insys fired Guzman in July 2013 after she filed the whistleblower lawsuit. According to Guzman, she turned on the company when she learned Insys had contracted a mail-order pharmacy to deliver Subsys to a patient's front door.
"Dropping these narcotics off on people's doorstep, plus the incredible no-way-to-describe-it working environment, she really began to question the safety and legality of Insys," a lawyer involved in the litigation said.
Even though the criminal case against Insys is delaying Guzman's lawsuit, she believes it is important to put these executives in prison so other companies don't think they can just pay a fine and get away with criminal activity.
"The government has chosen to criminally prosecute these people. If real change is going to come there is no way Insys can pay enough money back to get everybody's attention so effectively," the lawyer said.