Invokana Risks Cause Double Amputation and Kidney Failure
August 1, 2018
By Emily Cox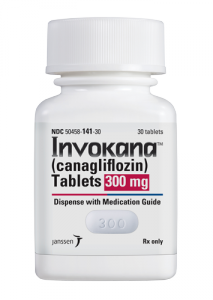 A new lawsuit indicates that Invokana risks posed a quadruple threat to a Texas man, resulting in a double amputation below the knee, as well as life-threatening kidney failure and diabetic ketoacidosis.
Arthur Trevino, Jr. filed the complaint July 23 in the District of New Jersey, naming Johnson & Johnson and its Janssen Pharmaceutical unit as defendants.
According to his lawsuit, Trevino started taking the new-generation diabetes drug Invokana to improve his body's glycemic control in November 2014. He continued to use the drug until April 2017, completely unaware about the growing number of Invokana risks emerging around the globe due to the manufacturers actively hiding fatal and irreversible Invokana risks.
"While taking Invokana, Plaintiff developed kidney injury, and have below the knee amputations on both legs as a result of treatment with Invokana," Trevino's lawsuit states. "As a result of his development of diabetic ketoacidosis, Plaintiff developed serious complications, such as acute kidney failure, which required multiple days of hospitalization."
Trevino maintains that the manufacturers put profits before patients' lives in concealing significant Invokana risks.
"Defendants' conduct was motivated by greed and the intentional decision to value profits over the safety and well-being of the consumers of Invokana," the lawsuit states.
Invokana Risks Litigation Background
Invokana (canagliflozin) entered the market in March 2013. It was the first member of a new class of diabetes medications. Sodium-glucose cotransporter 2 (SGLT2) inhibitors work in a unique way by altering normal kidney functions so that excess glucose is eliminated through the process of urination. Other members of this class include Invokamet, Jardiance, Farxiga, and Xigduo, among others. However, Invokana has remained the leader of the pack by a large margin due to the manufacturers' highly aggressive marketing.
In December 2015, the FDA mandated new diabetic ketoacidosis warnings for the type II diabetes drug, indicating that Invokana substantially increases risks for this serious condition. Emergency treatment is usually necessary to avoid life-threatening injuries. Prior to this update, warning labels failed to inform consumers about the necessity of seeking immediate medical attention for symptoms such as abdominal pain, fatigue, nausea, respiratory problems, or vomiting.
In May 2017, the FDA required more warning updates for Invokana risks. This time around it was for the risk of leg and foot amputations. Manufacturers of competing drugs claim this risk is unique to Invokana among SGLT2 inhibitors.
Trevino's Invokana risks lawsuit will join other lawsuits pending in the federal court system. The Judicial Panel on Multidistrict Litigation has consolidated the federal proceedings before one judge in New Jersey to promote judicial efficiency. Following discovery and a bellwether trial program to help parties evaluate the relative strengths and weaknesses of their positions to help facilitate potential settlement agreements, the federal cases may be returned to their original courts for individual trial dates.