National Academics Developing New Opioid Prescribing Guidelines
August 27, 2018
By Emily Cox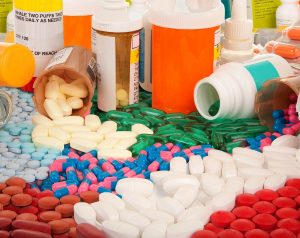 Federal regulators have announced a plan to develop scientific-based opioid prescribing guidelines to prevent overexposure to the powerful painkillers that are currently linked to more than 40 fatal overdoses every day in the United States.
FDA Commissioner Scott Gottlieb issued a statement August 22 to announce a new study to help provide evidence-based guidelines for opioids to create more rational prescribing practices.
The FDA also announced that the National Academics of Sciences, Engineering, and Medicine (NASEM) will help develop the new scientific-based and indication-specific opioid prescribing guidelines by reexamining how physicians are currently prescribing opioid analgesics and when these medical professions consider them an appropriate course of treatment.
NASEM plans to conduct a consensus study to identify and prioritize medical procedures and conditions that have incumbent acute pain that medically necessitates opioid prescriptions and determine the length of time that opioids are necessary to regulate that pain.
Opioid Prescribing Guidelines in Response to Ongoing Crisis
The United States opioid epidemic continues to ravage the country, killing more and more people each year. The FDA and the Centers for Disease Control and Prevention (CDC) have indicated that deaths related to the opioid crisis are at an all-time high with fatal overdoses increasing nearly 140 percent. From 2015 to 2016, drug overdoses increased 21.5 percent, causing 64,000 deaths with more than 66 percent, or 42,000, of those involving the prescription painkillers.
Most individuals who become addicted to opioids are first prescribed these powerful synthetic medications through physicians. An analysis of current prescribing practices indicates that most individuals are given a 30-day supply of prescription opioids when the patients only theoretically require the potent drugs for a few days. Officials suggest that patients can develop opioid addiction within the first couple days or weeks.
Excess opioid medications commonly wind up on the illicit market, abused, or misused by family members and friends of those with opioid prescriptions. Patients who receive prescriptions for more opioids than medically necessary can also find themselves more prone to abusing or misusing the drugs, leading to overdoses.
The organization will hold a series of public workshops and meetings over the next couple months for stakeholders to collaborate on ideas and analyze current opioid prescribing guidelines to further develop better prescription policies that more closely adhere to clinical need while reducing patients' overexposure to the highly addictive drugs.