Opioid Doctor Sentenced 20 Years for "Hospice-Level" Scripts
September 12, 2018
By Emily Cox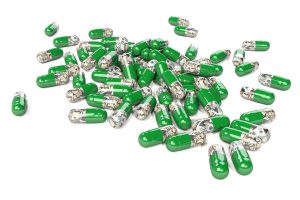 A Florida opioid doctor will serve nearly 20 years in prison after a jury found him guilty of selling prescriptions for the painkiller oxycodone at "hospice-level" doses without ever verifying if patients actually needed it.
In June, a federal jury found John M. Gayden Jr., 64, guilty of seven counts of "distributing oxycodone outside the course of professional practice and for no legitimate medical reason." On Monday, District Judge Carlos E. Mendoza sentenced Gayden to 19 years and seven months in prison.
Opioid Doctor Federal Charges
Prosecutors indicate that Gayden ran a pain management clinic between 2009 to 2011 and gave out medically dubious prescriptions for cash. Patients paid him $200 to $400 for an appointment. After little to no evaluation, these patients would walk out with prescriptions for what one expert dubbed "hospice-level oxycodone doses" for trivial health issues.
According to the Department of Justice (DOJ), patients would even come from other countries to line up at his clinic for their prescriptions. Many of these patients would go on to abuse or sell the pills. Furthermore, Gayden would work with patients for years without ever verifying any long-term medication necessities or consulting with them regarding their health.
The prosecutors' sentencing memorandum requested the maximum guidelines penalty, citing the "egregious nature and scope of the defendant's conduct, as well as his abuse of public trust."
"The defendant was the center of a high-volume and prolific pill mill operation that was responsible for the dispensing of large volumes of opioids into the Brevard County community during the crest of the opioid crisis in Florida," the DOJ wrote. "The defendant's conduct had a widespread impact on his local community, as well as the lives of his patients, several of whom died of drug overdoses while under the defendant's care or thereafter."
The court sealed Gayden's own sentencing memorandum.