PPI Lawsuits Over Kidney Injuries Granted Centralized Litigation
August 8, 2017
By Emily Cox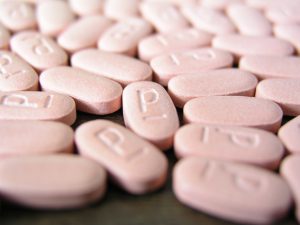 The Judicial Panel on Centralized Litigation (JPML) has determined that the size and scope of PPI lawsuits against the makers of Nexium, Prilosec, Prevacid, Protonix, and other proton pump inhibitors (PPIs) qualifies the litigation for centralization before one New Jersey federal judge for coordinated pretrial proceedings.
Currently, there are at least 161 PPI lawsuits pending in 28 different district courts. These lawsuits allege that Pfizer, Teva Pharmaceuticals, AstraZeneca, and other heartburn drug makers knew PPIs caused kidney damage and concealed the risks. Plaintiffs claim these drugs caused kidney failure, chronic kidney failure, and acute interstitial nephritis, among other forms of kidney damage.
The JPML rejected a previous request to centralize PPI lawsuits in February. The panel indicated that there were too few cases involving too many different drug manufacturers to justify establishing a multidistrict litigation (MDL) to coordinate discovery and pretrial proceedings.
However, as the litigation has continued to swell, plaintiffs filed a second request for consolidation in May. Consequently, the JPML heard oral arguments for the request late last month.
Drug makers originally fought consolidation. However, as PPI lawsuits continued to flood the federal court system, both sides agreed that centralization was necessary for judicial efficiency. The MDL will reduce duplicate discovery and conflicting rulings from different courts. Consequently, all parties save time and money.
PPI Lawsuits Centralization Order
The JPML issued the transfer order this past week. The judicial panel centralized all of the PPI lawsuits before District Judge Claire C. Cecchi in the District of New Jersey.
"In support of this new motion, plaintiffs, AstraZeneca, and Pfizer argue that the number of involved actions, districts, and plaintiffs' counsel has increased significantly since Proton-Pump I, that many more cases likely will be filed, that there are now a significant number of related state court actions, and that informal coordination and cooperation are not practicable to manage litigation of this scope," the JPML wrote.  "After careful review of the record, we agree with this assessment."
The PPI lawsuits indicate that the heartburn drug makers hid the significant dangers of Nexium, Prilosec, and other PPIs. Boundless reports have linked these seemingly benign medications to life-threatening kidney injuries. These injuries include renal failure, chronic kidney disease, acute kidney injury, acute interstitial nephritis, and other substantial injuries.
Given the popularity and over-the-counter availability of these dangerous medications, this litigation could reach astronomical proportions.