Talcum Powder Cancer Lawsuits Explode to More Than 4,000 Plaintiffs
April 7, 2017
By Emily Cox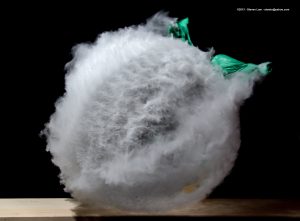 More than 4,000 women have filed talcum powder cancer lawsuits against Johnson & Johnson, alleging that long-term use of their Baby Powder and Shower-to-Shower products caused ovarian cancer.
Parties in the consolidated federal multidistrict litigation (MDL) filed the  joint report following the March 28 status conference. The report included an update about the number of cases pending nationwide.
The Judicial Panel on Multidistrict Litigation (JPML) consolidated talcum powder ovarian cancer lawsuits in October 2016. There are just over 200 talcum powder cases included in the centralized litigation. However, many of these cases involve multiple individuals. Consequently, these 200 complaints include more than 2,000 women.
Additionally, there are large dockets of talcum powder cancer lawsuits pending in various state courts. In Missouri, there are currently 1,411 women waiting for justice. In California, there are 472 talcum powder plaintiffs. New Jersey has 201 plaintiffs, while Delaware has 96.
Talcum Powder Cancer Lawsuits
As the number of talcum powder cancer lawsuits continue to mount against Johnson & Johnson, juries have already returned massive verdicts for talcum powder plaintiffs. These juries found that the company knew or should have reasonably known about the cancer risks but concealed them.  Missouri juries returned verdicts of $70 million, $55 million, and $72 million this past year.
All these women allege that despite significant scientific evidence that long-term vaginal exposure to talcum powder can cause ovarian cancer, Johnson & Johnson continued to market its talcum powder products to adult women for "personal freshness" and encouraged whole body use. Even after different organizations classified talc as a carcinogen, and the company's talc supplier started including warnings on its shipments, Johnson & Johnson still asserts its talcum products are safe.
Despite the large verdicts and mounting lawsuits, Johnson & Johnson still refuses to negotiate Talcum powder cancer settlements. The company indicates that it will continue to defend claims in court.
The latest talcum powder trial will go before a jury next week. Lois Slemp filed the complaint. She alleges that she used Johnson & Johnson talcum powder products for more than 40 years before being diagnosed with ovarian cancer.