Taxotere Science Day Set to Show Link Between Breast Cancer Drug and Hair Loss
April 5, 2017
By Emily Cox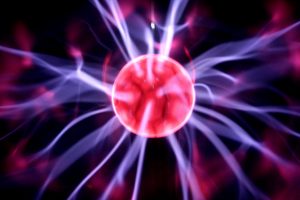 The multidistrict litigation (MDL) will hold a Taxotere Science Day on May 3 to educate the court about the link between the chemotherapy drug and permanent hair loss.
Judge Kurt Engelhardt issued the pretrial order late last month. The order indicated that the May 3rd Taxotere Science Day presentations would be informative in nature rather than adversarial.
It is common for higher courts to schedule scientific presentations like the Taxotere Science Day when a large number of individuals have brought similar claims of injury from the same product. This allows all parties to explain issues that will come up throughout the litigation in a non-combative setting. These presentations are typically not on the record or subject to cross-examination.
In October 2016, the Judicial Panel on Multidistrict Litigation (JPML) centralized all claims against Taxotere manufacturer Sanofi S.A., alleging the company failed to warn about the link between Taxotere and permanent hair loss. JMPL consolidated all these cases to avoid duplicative discovery and avoid conflicting rulings, thereby saving everyone time and money.
Taxotere Hair Loss Risk
Hair loss is a widely known and accepted chemotherapy side effect. However, these women maintain that Sanofi S.A. provided false and misleading information that suggested hair regrows after Taxotere treatments. But this is not the case for many women. While Sanofi S.A. updated warning labels in other countries as early as 2005 to include the permanent hair loss risk, it did not provide this information to American women until 2015.
Furthermore, these lawsuits claim that the drug is actually no more effective at treating breast cancer. Yet, it carries the risk of permanent hair loss, or alopecia. This risk is not associated with less toxic treatments.  However, Sanofi S.A. fraudulently overstated the effectiveness of Taxotere, making women believe that it was their best chance at survival.
Taxotere Science Day Hair Loss Link
The Taxotere Science Day is going to delve into the science behind Taxotere's hair loss risk rather than Sanofi S.A.'s fraudulent and misleading statements pertaining to their breast cancer drug.
Taxotere (docetaxel) is a high-potency taxane-based cancer drug. Sanofi S.A. introduced it in 1996 as a "superior" alternative to low-potency taxanes like Taxol. After several studies showed less toxic treatments to be as effective or more than Taxotere, the FDA warned Sanofi S.A. to cease all claims of superiority to other cancer drugs.
As early as 2005, studies have found that Taxotere has a substantial risk of permanent hair loss. Some findings indicate that one out of every 10 Taxotere recipients experienced hair loss that lasted more than 10 years.