Taxotere Side Effects Linked to Five Deaths in France
March 20, 2017
By Emily Cox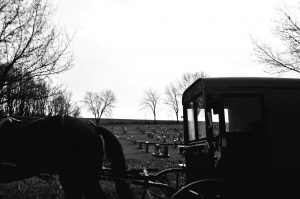 Taxotere side effects may be responsible for at least five deaths in France, leading the nation's product safety agency to urge doctors to avoid using the controversial chemotherapy drug to treat certain cases of breast cancer.
All five women passed away since August 2016 and were 46 to 73 years old. Researchers began investigating the issue after the third death. As a result, they have concluded that Taxotere side effects played at least some part in these women's deaths.
The French National Drug and Health Product Safety Agency (ANSM) issued a warning to oncologists last month. The letter indicated that Taxotere side effects may have caused several deaths. The chemotherapy treatment appears to have caused neutropenic enterocolitis. This condition causes inflammation of the mucosa of the colon and small intestines. The agency went on to recommend that doctors use Abraxane instead to treat localized, operable breast cancer.
Researchers note that all deaths were associated with generic Taxotere (docetaxel). However, they found no irregularities with the generic drug. Accord Healthcare, an Indian drug company, supplied the drug, and tests showed that it meets quality standards.
The ANSM is continuing this investigation. The agency expects to release the results on March 28.
Taxotere Side Effects Lawsuits
Sanofi-Aventis, the maker of brand-name Taxotere, is facing a growing number of Taxotere side effect lawsuits. These lawsuits allege that the company knew and concealed the risk of permanent hair loss from women and the medical community.
The company updated Taxotere warning labels in Canada and Europe to include this risk in 2005 and 2012 respectively. However, it didn't update American warning labels until late 2015.
Sanofi-Aventis introduced Taxotere in 1996. It is a high-potency taxane cancer drug. The company marketed it as superior to existing low-potency taxanes like Taxol. However, researchers and the FDA have found that it is no more effective. Furthermore, it has been linked to permanent hair loss and other side effects not associated with other taxanes.
These women allege that they would have chosen a different breast cancer treatment if they had known about Taxotere side effects and true efficacy.