Testosterone Gel $150M Verdict Reveals a Difficult Road Ahead for AbbVie
August 4, 2017
By Emily Cox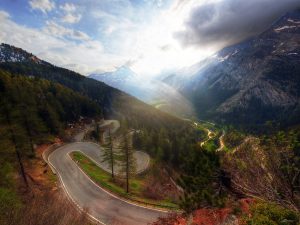 The recent testosterone gel trial verdict should have been a phenomenal victory for pharmaceutical giant, AbbVie. The jury held that the company wasn't liable for an AndroGel user's heart attack. Score one for the big guys! Right? Not so much.
The Illinois federal jury may have cleared AbbVie of product liability. However, it awarded $150 million in punitive damages against the drug maker for misleading advertising. The unusual verdict was a deliberate and obvious rebuke against AbbVie, revealing a treacherous path going forward in the multidistrict litigation (MDL).
The surprising monetary award in the July 24 verdict seized nationwide headlines. However, it's not even clear if it's enforceable, since AbbVie was found innocent of product liability…in a product liability trial. Also, punitive damages aren't traditionally standalone verdicts. They're intended to supplement compensatory damages to punish companies for immoral behavior. In fact, Illinois has a long history of disallowing punitive damages without their compensatory counterparts.
Testosterone Gel Marketing
During the trial,  Plaintiff Jesse Mitchell pointed to AbbVie-funded advertising and consumer questionnaires. These marketing materials indicated that testosterone gel could treat symptoms like lethargy and depression. Mitchell said this was evidence that the company ignored the specific conditions that the FDA approved AndroGel for to snatch the market for aging men instead.
Mitchell further claimed that AbbVie ignored its testosterone gel's cardiovascular risks when targeting middle-aged men. The company's marketing claimed that AndroGel could treat a condition called "Low T."
"Low T" merely describes the normal male aging process. And AbbVie created it and expended vast resources to ensure millions of men thought they had it. AbbVie willfully targeted at risk men, exploiting insecurities over lost muscle tone and sex drive to drive sales.
The company's due diligence paid off big-time. Its testosterone sales skyrocketed from $324 million in 2002 to nearly $2.3 billion in 2012. Now, this strategy may cost the company big time.
 Anger Over AbbVie's Behavior Could Be a Deciding Factor in Testosterone Gel Trials
It's clear that even though the jury felt it couldn't be proven that AbbVie's product caused harm, they also felt that AbbVie needed to pay for its actions. Consequently, while AbbVie may avoid a payout, the jury's decision to punish the company for advertising the cleared testosterone gel could weigh heavily in future trials.
"I'd be really concerned about how my behavior was going to be judged by the juries," a plaintiff attorney said. "It definitely shows them they're at huge risk."
The jury clearly agreed with AbbVie that Mitchell's risk factors before ever using testosterone gel negated any product liability and negligence claims. But, they also clearly still wanted to punish AbbVie. Plaintiff lawyers say that this is very encouraging for future cases.
Fixing plaintiff problems is far easier than fixing the jury's outrage over AbbVie's ads. While plaintiffs change case-to-case, AbbVie's marketing strategy will remain the same.
"Correcting the anger, that's the bigger mountain to climb," a plaintiff attorney said.
Despite the fact that the issue of these cases is whether the drug caused a person's injury, the incendiary response that AbbVie's behavior ignites could hold sway over any jury decision regardless of the actual strength of the plaintiff's case.
The jury's drive to take AbbVie to task for its behavior despite finding in its favor came at the end of a three-week trial. The trial examined Mitchell's claim that AndroGel caused his nearly fatal 2012 heart attack. His lawsuit is one of more than 6,000 over testosterone gel products in the Illinois federal MDL.
Testosterone Gel Punitive Damages Likely Won't Stand
Since the jury's award did not come with compensatory damages, it probably won't survive post-trial motions.
Illinois state law governs the outcomes of Mitchell's case. There is a strong state precedent that juries cannot award punitive damages without compensatory ones. The Seventh Circuit has also affirmed this precedent in a 2015 appeal.
"Obviously, the verdict couldn't stand," Judge Richard Posner said of the jury's decision.
"Punitive damages can't lawfully be awarded when no compensatory damages are awarded."
The next AndroGel trial will begin this September. It's a redo of the first case to go to trial, since it ended in a mistrial in June after five days of testimony.
Both sides face challenges in making their respective cases. And, neither is showing any signs of backing down either.