Jury Awards $289M Roundup Verdict to Dying Groundkeeper
August 10, 2018
By Emily Cox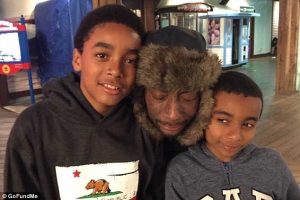 A jury ruled Friday that Monsanto's signature herbicide Roundup causes cancer in an unprecedented trial over the agrochemical giant hiding its weed killers' life-threatening risk factors, awarding a $289 million Roundup verdict to the plaintiff.
Following three days of deliberations, jurors sided with terminally-ill Dewayne "Lee" Johnson, 46, who only has weeks to live, hitting Monsanto with $39.2 million in compensatory damages and $250 million in punitive damages.
Roundup Verdict Closing Arguments
During closing arguments, Johnson's lawyers urged jurors to hit Monsanto with a $412 million verdict for the dying father-of-two and his family to compensate for the life Monsanto has extinguished from this world with its greed and egregious omissions and to force the company to start making changes that could save future lives.
"That's a number that makes people change their ways," he said. "It's the kind of number the makes them change the labels."
He added that, by siding with Johnson, the verdict "will be heard around the world," forcing Monsanto to "finally do something" and conduct essential cancer studies on its weed killers that it should have undertaken decades ago. Furthermore, a substantial Roundup verdict would make Monsanto warn consumers about significant cancer risks tied to Roundup exposure.
Johnson's legal team also argued that Monsanto deliberately chose against warning consumers about the risk and "fought science" by playing down the suspected link between the chemical and cancer.
"Monsanto made a choice to not put a cancer warning on the label, that is a choice that reflects reckless disregard for human heath," Johnson's lawyer said during closing arguments.
"Every single cancer risk found had this moment, where the science finally caught up, where they couldn't bury it anymore," he continued.
The guilty verdict sets a strong precedent for thousands of lawsuits against the company currently pending around the country over similar claims against the company for deliberately concealing considerable cancer risks to protect profits generated by its proprietary chemical herbicides.
Roundup Verdict Deliberations
The landmark Roundup verdict was delayed as jurors spent hours agonizing over Johnson's symptoms' timeline, the validity of expert witness testimony, and substantial discrepancies between Monsanto's scientific findings and those of its critics.
This is the first trial over the connection between cancer and Roundup, one of the world's most popular herbicides.
According to Courthouse News Reporter Helen Christophi, before reaching the Roundup verdict, the jury requested Johnson's expert witness oncologist Dr. Cadi Nabhan's testimony, the timeline of Johnson's first Roundup exposure, and all of his medical records.
The court provided everything except for the medical records as the court had not entered them as evidence.
Roundup Verdict Lawsuit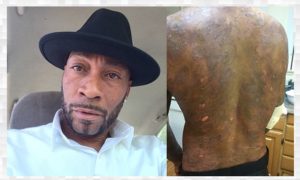 Johnson originally filed the lawsuit in 2016, alleging the company knew about Roundup's health risks since at least the 1990's, when studies began showing a strong correlation between Monsanto's herbicides and lymphoma. However, Monsanto has adamantly refused to put warning labels on its products or provide stronger safety instructions. The company has even gone to the mat in California state court to fight the state's requirement for such labels.
Consequently, Johnson thought Roundup and Ranger Pro were safe to use for his duties as a groundskeeper for a California school district. He received a non-Hodgkin's lymphoma diagnosis after an accident drenched him in the herbicide and is quickly losing the battle against the deadly disease. The court expedited his trial because his doctors indicate he would not live to see a later trial date. As it is, he is already on "borrowed time." Doctors projected in September 2015 that he would likely be dead within a couple of years.
He asserts that he would have never sprayed the weed killer on school grounds or around people if he knew it could cause harm.
"It's unethical. It's wrong," Johnson testified. "I have children who go to school. People…I don't deserve that. They deserve better."