$775M Pelvic Mesh Settlement Reached to Resolve U.S. Claims
August 9, 2017
By Emily Cox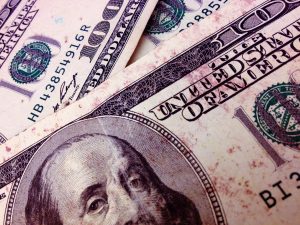 Endo International PLC has agreed to a pelvic mesh settlement to resolve "virtually all known" U.S. vaginal mesh lawsuits over its American Medical Systems (AMS) unit's defective devices.
The company announced the pelvic mesh settlement earlier this week. It indicated that it would reserve an additional $775 million to settle remaining U.S. claims. This brings Endo's total bill for the dangerously defective devices to $2.6 billion to cover transvaginal mesh settlements.
Paul Campanelli, Endo's President and Chief Executive Officer, indicated that he believed that this should put the U.S. litigation against AMS to rest.
"We believe it is a very important milestone for Endo to have reached agreements to resolve virtually all known U.S. mesh product liability claims," Campanelli said.  "While it remains possible that additional claims will be filed, we believe today's announcement will assist most mesh claimants to move forward with their lives and will permit Endo to move forward with an even greater focus on executing against our core strategic priorities," he added.
According to the new agreements, Endo will begin making payment installments in 2017's fourth quarter. These payments will continue through the fourth quarter of 2019.
The pelvic mesh settlement will cover approximately 22,000 U.S. pelvic mesh lawsuits pending against American Medical Systems. Plaintiffs are claiming horrifying injuries and serious complications from the devices eroding into the vaginal wall. Most of these claims are pending in the federal multidistrict litigation (MDL) in the Southern District of West Virginia.
Behind the Pelvic Mesh Settlement
As far as Endo is concerned, this pelvic mesh settlement resolves the damage that it has caused. However, for the tens of thousands of women that the company sentenced to a lifetime of unspeakable pain and irreparable damage, the matter will never be truly resolved. For many, there is no dollar amount that could ever make this right.
Vaginal mesh products were once largely the surgical treatment of choice to treat pelvic organ prolapse and stress urinary incontinence. However, since 2008, the FDA has issued several alarming public health alerts. The agency has repeatedly detailed life-altering complications from the implants. These debilitating complications include mesh erosion, organ perforation, chronic pain, incontinence, chronic infections, adhesions, scarring, and more.
Finally, in 2011, the FDA declared that serious complications from vaginal mesh products were not rare. Furthermore, the agency indicated that there was little evidence that pelvic mesh offered any additional benefits over traditional non-mesh prolapse repair. Consequently, these women were saddled with unending agony for no reason further than to line device manufacturers' coffers.
In 2016, the FDA finalized new regulations regarding these dangerous devices. Among other things, the agency reclassified pelvic mesh as a high-risk medical device. The FDA also barred the devices from its 510(k) clearance program. Previously, these devices could come to market without undergoing human clinical trials first. So, women seeking help were used as guinea pigs instead.
Pelvic Mesh Settlement Litigation
While most AMS cases will soon reach resolution as far as the court is concerned, the overall transvaginal mesh litigation is far from over. Johnson & Johnson and its Ethicon unit still face around 55,000 vaginal mesh claims pending nationwide. In fact, the companies are currently embroiled in their sixth Philadelphia trial over their vaginal mesh literally mangling a woman's urethra. So far, Philadelphia juries have returned with four out of five plaintiff verdicts with damages totaling almost $50 million.
Other device manufacturers involved in this massive litigation include C.R. Bard, Inc, Cook Medical, Inc, Boston Scientific Corp., Coloplast Corp., and Neomedic.