Baby Powder Wrongful Death Lawsuit Says J&J Products at Fault
August 31, 2018
By Emily Cox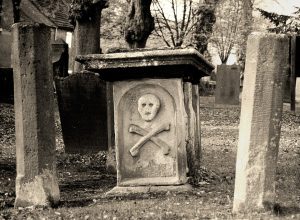 A new baby powder wrongful death lawsuit indicates that a woman developed fatal ovarian cancer after years of using Johnson & Johnson's Baby Powder and Shower to Shower products and alleges that J&J consciously concealed life-threatening risk factors associated with its seemingly benign talc-based products.
Her husband, Mark Vetrini, filed the Baby Powder wrongful death complaint August 24 in Delaware Superior Court. He is presenting claims on behalf of himself and the estate of his late wife, Vanessa Vetrini, against J&J, Imerys Talc, Rio Tinto Minerals, Inc., and Valeant Pharmaceuticals.
According to the lawsuit, Vanessa Vetrini used Baby Powder and Shower to Shower around her genital area for feminine hygiene purposes for decades. She received an ovarian cancer diagnosis in January 2012 and died from the disease on June 5, 2016. She was only 42 years old. However, the Baby Powder wrongful death lawsuit asserts that the manufacturers knew about the connection between talcum powder and ovarian cancer for decades but deliberately withheld this information to protect brand image at the expense of human lives. The companies even encouraged women to use the product unsafely to increase use and sales.
"All of the Defendants have been or should have been aware for nearly forty (40) years of independent scientific studies linking the use of their products to the increased risk of ovarian cancer in women when used in the perineal area," the lawsuit states. "Despite this overwhelming body of evidence all of the Defendants have failed to inform their consumers of this known hazard.
Baby Powder Wrongful Death and Litigation
Mark Vetrini's pursuit for justice joins thousands of other Baby Powder and Shower to Shower lawsuits pending against J&J in the nation's courts.
Over the past few years, numerous of these claims have gone to trial in state courts with many of them ending in multimillion dollar damage awards for J&J's conscious negligence regarding the health of its consumers and valuing the all-mighty dollar over human life. Despite the massive verdicts, J&J is refusing to be cowed by the overwhelmingly negative response to its defensive measures. The healthcare giant is pursuing appeals in each of these cases and has continued to maintain that it will not offer talcum powder settlements for women who developed ovarian cancer after using its dangerous products.
Vetrini's lawsuit is pending in Delaware state court. However, thousands of other individuals are also pursuing claims in Missouri state court, as well as the federal court system. The Judicial Panel on Multidistrict Litigation (JPML) has centralized the federal litigation before District Judge Freda Wolfson in the District of New Jersey for coordinated pretrial proceedings to expedite the dissemination of justice for those harmed by J&J's callous disregard for the health of its consumers. The multidistrict litigation (MDL) works to reduce duplicative discovery and avoid conflicting pretrial rulings that tend to hold up these large legal actions.
If J&J still fails to resolve the litigation after discovery and the bellwether trial process, the company could face thousands of individual trials in courts nationwide. Given jury response in previous trials, this could result in crushing liability for America's Family Company.