Bair Hugger Infection Bellwether Cases Chosen
April 12, 2017
By Emily Cox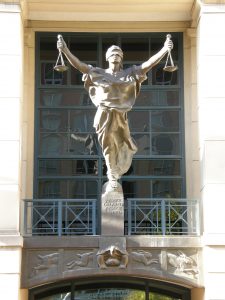 Patients and 3M identified about 30 Bair Hugger infection bellwether trial cases Friday in the multidistrict litigation (MDL) against 3M's patient-warming device's alleged tendency to cause infection after orthopedic surgery.
The patients and 3M each identified 16 cases from the 150 that the court randomly selected in January. The sides identified one common case. Consequently, this brings the total number of federal case nominations to 31. The parties selected these nominations from cases involving either a hip or knee implant procedure.
These early trials will help gauge how juries are likely to react to evidence that will be present throughout the litigation.
Bair Hugger Infection Background
Hypothermia is a common side effect of anesthesia during the first hour. 3M designed the Bair Hugger Forced-Air Warming system to prevent and treat unintended hypothermia during surgery. However, patients claim the warming device caused them to develop post-surgical infections. The device blows hot air into a specially designed blanket covering the patient. Consequently, this allegedly spreads bacteria from the hospital floor or from inside the device itself. In at least one instance, the Bair Hugger infection was drug-resistant and resulted in amputation.
The Judicial Panel on Multidistrict Litigation (JPML) first consolidated the cases in 2015 in the District of Minnesota. At that time, 3M claimed the lawsuits were nothing more than a smear campaign by Bair Hugger inventor Scott Augustine. Augustine also founded Augustine Medical, which eventually became 3M's Arizant Healthcare. Arizant also manufacturers Bair Hugger.
According to 3M, Augustine left the company in 2003 when his company was being investigated for Medicare fraud. Augustine ended up pleading guilty to one misdemeanor count of Medicare fraud and agreeing to pay the government $2 million in 2004. His company also pled guilty to criminal charges. The government dropped charges against Arizant. 3M bought Arizant from private equity company Court Square Capital in 2010.
3M continues to assert that it will vigorously defend the Bair Hugger device's safety. However, with almost 1,600 patients claiming Bair Hugger infections, the company has an uphill battle ahead.