Cook IVC Filter Settlement Conferences Scheduled
March 11, 2017
By Emily Cox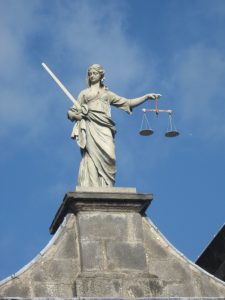 A judge has ordered a series of three Cook IVC filter settlement conferences to try to resolve lawsuits against Cook Medical before the first bellwether trials begin later this year.
U.S. Magistrate Judge Tim A. Baker issued the order March 7. He scheduled the first conference for the plaintiffs' counsel July 26. There will be subsequent conferences for the defendant's council August 4 with a follow-up for the plaintiff's August 9.
The conferences will propose Cook IVC filter settlement frameworks that may eliminate the need for additional trials later this year. There will also be confidential discussions on case status, discovery, and trial preparation. Judge Baker will make assessments of the relative strengths and weaknesses of both sides of the litigation.
While previous Cook IVC filter settlement conferences have convened, parties have not been able to reach an agreement.
Cook IVC Filter Complications
Cook designed and sold IVC filters to prevent blood clots from travelling to the heart and lungs. However, these lawsuits allege that these filters caused various serious complications. A 2012 study, published in CardioVascular and Interventional Radiology medical journal, indicated that all Cook Celect and Gunther Tulip filters showed some degree of IVC perforation. Researchers found that full perforation occurred in 86 percent of the cases, while 40 percent of filters tilted out of position. Furthermore, while these filters are temporary, doctors rarely remove them. When the filters are left in for extended periods of time, they can break. This can allow pieces of the filter to get lodged in other parts of the body, usually the heart or lungs.
In May 2014, the FDA issued a safety communication regarding IVC filters. The agency released the report due to excessive reports of IVC filters breaking and damaging the heart, lungs, and other organs.
There are currently about 1,500 cases against Cook IVC filters with plaintiffs alleging these and other problems. Bard IVC filters have similar complications, along with associated litigations pending against them.