Cosmetics Company Sues Insurer for Coverage in Cancer Claim
August 31, 2018
By Emily Cox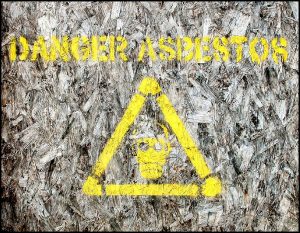 A Georgia cosmetics company is suing a subsidiary of CAN Financial Corp. in Georgia federal court, alleging the insurer breached their insurance agreement in dodging providing coverage for the producer in a lawsuit that claims its talc-based cosmetics contained asbestos and caused cancer.
Broadview Investments LLC, along with its PTI Royston LLC and PTI Union LLC subsidiaries, filed the complaint Wednesday. The companies claim that Continental Casualty Co. initially said it would cover PTI Union in Schacke v. 3M Co. et al. However, the insurer ultimately changed its position, denying Broadview's claim.
The Schackne lawsuit alleges that Michael Schackne developed mesothelioma due to asbestos exposure from talc-based PTI Union cosmetics.
Upon receiving notice that PTI Union was a defendant in the case, Broadview notified Continental in February. An April coverage letter from Continental indicated the companies' coverage applied to all lawsuits over "asbestos-related cancers, including mesothelioma." Additionally, Broadview says the letter directly referenced the Schackne lawsuit specifically. The letter specified coverage exclusions in the companies' policy that might limit their coverage. However, according to Broadview, an asbestos exclusion was not among them.
Cosmetics Company Coverage Denied
In a July letter, Continental flatly denied any duty to defend or indemnify PTI Union in the Schackne lawsuit. Furthermore, it said it would only pay the case's defense costs through September.
Broadview says the insurer "arbitrarily" took out "asbestos-related cancers, including mesothelioma" from its definition of claims that it had included in the April letter. The July letter defined these "related claims" as those listed in the April letter that directly includes references to Schackne.
Broadview indicates that another letter in August further altered the related claims criteria. This time the insurer removed the entire category of "asbestos-related claims" but failed to define those.
"What is clear, however, is that Continental unjustifiably transformed its coverage position established in its April 11, 2018, formal coverage letter by improperly disavowing any duty to defend or indemnify Schackne," Broadview wrote.
Broadview is requesting damages, costs and expenses, as well as a declaratory judgement that Continental has an obligation to defend the Schackne claim and any future lawsuits against the cosmetics company relating to asbestos exposure.