Ethicon Hernia Mesh Case Centralization Requested
March 13, 2017
3/21 Update – This article was updated to reflect that Ethicon Physiomesh was not recalled. It was a voluntary market withdrawal.
By Emily Cox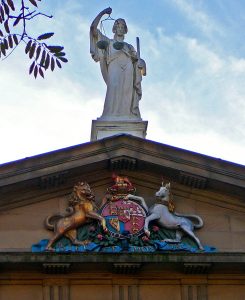 A group of plaintiffs are requesting Ethicon hernia mesh case centralization due to the increasing number of cases, alleging that Physiomesh caused serious complications and additional surgery.
The plaintiffs filed the motion to transfer with the U.S. Judicial Panel on Multidistrict Litigation (JPML) on March 9. They are requesting that the JPML transfer all lawsuits involving the Ethicon hernia mesh to the Middle District of Florida. The centralized proceedings will help avoid duplicate discovery and conflicting rulings, saving time and money for all parties.
According to the motion, there are at least 18 product liability lawsuits pending in nine separate federal courts. These individuals claim that the Ethicon hernia mesh caused severe harm that often required additional invasive surgery. Furthermore, in some cases, this harm is irreparable. The motion also noted that six of the cases were already in the Middle District of Florida. This is the most of any one district.
Ethicon Hernia Mesh Design Defect
Ethicon Physiomesh is a hernia mesh patch Ethicon released in March 2010. Up until its May 2016 market withdrawal, surgeons widely used this product to repair hernias. The hernia mesh allegedly caused severe complications, including adhesions, mesh erosion, perforation, and infections. Many of these conditions require additional invasive surgery to treat.
The motion alleges that this voluntary market withdrawal was a direct consequence of the frequency and severity of the complications experienced with the hernia mesh worldwide.
Plaintiffs claim that the hernia mesh's design caused many of the complications. Ethicon Physiomesh has five distinct layers with a multi-layer coating. No other hernia repair product in the world uses this design.
Plaintiffs allege Johnson & Johnson and its Ethicon subsidiary promoted the coating to prevent or minimize adhesion and inflammation while helping the mesh incorporate into the abdomen.
"However, Plaintiffs intend to demonstrate that the multi-layer coating instead prevented adequate incorporation of the mesh and caused or contributed to a variety of serious complications," the motion went on to state.
It also seems to have caused severe inflammatory and foreign body responses. In turn, these responses cause scar tissue that starts to connect organs, which is a severe complication that requires surgery.
Given the popularity of the Ethicon hernia mesh with surgeons before its market withdrawal, experts expect the size of this litigation to grow dramatically.