Jury Hits Ford with $4.8M Explorer Defect Verdict
August 31, 2018
By Emily Cox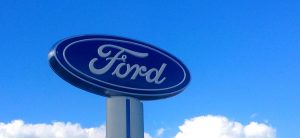 A Texas federal jury returned with a $4.8 million Ford Explorer defect verdict Wednesday after six days of testimony involving a man whose left arm was severed when his 1999 Ford Explorer rolled over, finding that the type of window glass in the vehicle caused his injuries.
Following four hours of deliberations, the 12-juror panel in Chief Justice Judge Ricardo H. Hinojosa's courtroom determined Wednesday afternoon that Ford Motor Co. was 90 percent liable for substantial injuries that have left welder Jose Leos-Ortiz unable to work. The jury also found Leos-Ortiz carried 10 percent of responsibility for the incident. The jurors awarded Leos-Ortiz $3.3 million for past damages and $1.5 million for future damages.
Ford Explorer Defect Accident
Court documents indicate that Leos-Ortiz was involved in a one-vehicle accident in June 2009, while he was driving the vehicle on a highway from Brownsville, Texas, to Mission, Texas. Leos-Ortiz's attorney told jurors that if Ford had installed laminated glass, which is glass between plastic layers to keep broken pieces intact, rather than cheaper tempered class, then the Explorer's window wouldn't have shattered on impact. Consequently, Leos-Ortiz would not have lost his arm.
Leos-Ortiz originally filed his petition in the case in June 2011. However, his lawyer indicates the case was slow getting to trial through no fault of the court or Ford. Rather, the delay was the result of a backlogged docket that reset the trial for the case 11 times.
At the time of the accident, Leos-Ortiz was twice the legal limit of intoxication, but his lawyer argued this was irrelevant.
"I got their experts to admit that drunk or sober … this truck still turns over," he said. "There's no moral meter on this vehicle."
As for the 10 percent liability that jurors ascribed to Leos-Ortiz, his lawyer said he argued to the panel that they should assign his client some blame, not because he was intoxicated, but since he hadn't kept up with maintenance on the SUV that had more than 306,000 miles and still had its original suspension system.
Ford argued in filings that Leos-Ortiz couldn't bring the lawsuit, because the law barred his claims ""in whole or in part, due to the contributory and/or comparative negligence of plaintiff, in that he failed to exercise ordinary care, caution and prudence to avoid the incident and injuries at issue."