Judge Appoints Hernia Mesh Lawyers to Leadership Roles in Atrium C-Qur Lawsuits
March 21, 2017
By Emily Cox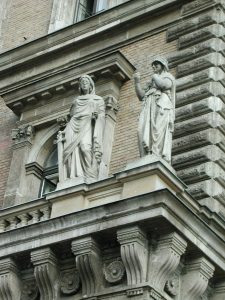 The U.S. District Judge presiding over the centralized Atrium C-Qur litigation has appointed some of the plaintiffs' hernia mesh lawyers to various leadership roles for discovery and pretrial proceedings.
Judge Landya McCafferty issued the case management order March 13. The order appointed the Plaintiffs' Lead Council, Liaison Counsel, and Executive Committee. According to the order, five hernia mesh lawyers will serve on the committee. Additionally, the judge designated one attorney as the Plaintiffs' State Liaison Counsel. This attorney will coordinate status updates regarding cases filed at the state level. These lawyers will coordinate and manage discovery, as well as argue motions before the court.
Judge McCafferty also issued a Pretrial Order on March 13. The order approved a joint proposal from the plaintiffs and defendants on the collection, division, and preservation of pathological materials from Atrium C-Qur surgeries for trial evidence.
Atrium introduced its C-Qur hernia mesh patch in 2006. Atrium designed the mesh's Omega-3 gel coating to reduce inflammation and scar tissue formation, while aiding incorporation of the mesh into the abdominal wall. However, plaintiffs claim that this coating actually promotes inflammation, causing bowel adhesions and other problems, while preventing proper abdominal wall incorporation.
Hernia Mesh Lawyers and MDL
Hernia mesh lawyers are continuing to file and review claims over problems with Atrium C-Qur. These claims allege that Atrium defectively designed its C-Qur hernia mesh and that the mesh is unreasonably dangerous. Consequently, plaintiffs suffered painful and debilitating complications such as allergic reactions, infections, and adhesions. Almost all of the plaintiffs required additional surgery to remove the mesh patch.
In December 2016, the U.S. Judicial Panel on Multidistrict Litigation (JPML) centralized all Atrium C-Qur lawsuits before Judge McCafferty in the District of New Hampshire. Federal Multidistrict Litigation (MDL) reduces duplicate discovery and conflicting pretrial rulings. As a result, all parties save both time and money. The JPML refers to this as "judiciary efficiency."  Hernia mesh lawyers think the MDL has the potential to swell into thousands of cases.