Plaintiffs Seek $246M Hip Implant Judgement After Trial
August 9, 2018
By Emily Cox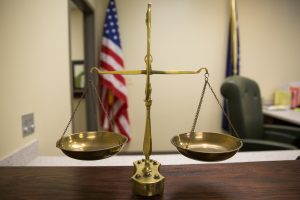 A group of plaintiffs who sued Johnson & Johnson and its DePuy orthopedics unit over dangerously defective hip implant devices are asking a Texas federal court for a nearly $246 million hip implant judgement in their bellwether case after the court found the companies liable for the substantial defects and fraud.
Carole Alicea, Ramon Alicea, Aviva Barzel, Uriel Barzel, Karen Kirschner, Hazel Miura, Audra Stevens, Eugene Stevens, Michael Stevens, and Yolanda Stevens filed the hip implant judgement request Wednesday. In a strange twist, they are asking the Northern District of Texas for a $1.2 million reduction in the jury's $247 million verdict against J&J and DePuy Othropaedics due to private medical insurance offsetting the damage awards.
New York Law allows for the reduction of damage awards for past and future medical expenses if these were or will be covered by private insurance. Consequently, the offset eliminated the past medical expenses damages entirely for some plaintiffs. However, others are still requesting damages for premiums they have paid. The plaintiffs reduced future medical expenses for those who would retain their private health insurance before being eligible for Medicare.
In November, the Texas jury found J&J and DePuy liable for numerous manufacturing and design defects, deceptive business practices, and fraud. They further found the companies acted with malicious, reckless, or wanton disregard of patient safety. Consequently, they hit J&J with $90 million in punitive damages and DePuy with $78 million. The plaintiffs did not ask to reduce these awards in their hip implant judgement motion.
Hip Implant Judgement Trial
During the trial, the jury heard that J&J used cheap and unsafe materials and rushed the hip implants into production without human clinical trials. Consequently, the plaintiffs suffered severe tissue damage, permanent muscle loss, excruciating pain, loss of mobility, and permanent limps.
The trial was the fourth bellwether in the more than 9,000 cases strong multidistrict litigation (MDL) alleging serious design defects in DePuy's Pinnacle Ultamet metal-on-metal hip implants. In 2016, Texas juries found in favor of plaintiffs in two separate trials involving plaintiffs from Texas and California, awarding them $502 million and more than $1 billion damages, respectively. However, the court later reduced these verdicts to $150 million and $543 million. In the first bellwether trial, the jury sided with J&J against a singular plaintiff from Montana.
"It is a pity that Johnson & Johnson refuse to address this problem and instead get hit over and over by 9-figure verdicts knowing the aging pool of plaintiffs will keep most from living to see resolution of their claims," a lawyer, representing the plaintiffs, told Law360 in an email Thursday. "This is the third 9-10 figure verdict in a row against Johnson & Johnson, including findings of punitive damages. J&J's product is horrible, J&J's conduct is indefensible, hence J&J bases its fight on hopeful legal technicalities of jurisdiction and venue."
When the jury returned with the hip implant judgement in November, J&J representatives argued it was a pyrrhic victory. They cited a Fifth Circuit opinion, indicating that the district judge had abused his discretion and was wrong in tossing the company's objections of hearing the case in Texas court.