Judicial Panel to Hear Oral Arguments for Proposed Stryker Hip Replacement Lawsuit MDL
February 14, 2017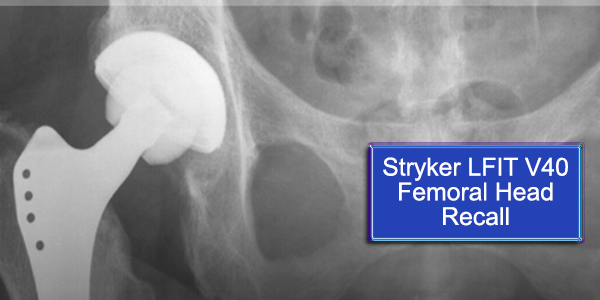 By Emily Cox
Arizona — The U.S. Judicial Panel on Multidistrict Litigation (JPML) is expected to hear oral arguments over centralizing litigation March 30 for nationwide lawsuits involving injuries allegedly caused by Stryker's recalled LFIT Anatomic V40 hip replacement component.
Multidistrict Litigation (MDL) helps conserve resources and foster consistent court rulings for multiple lawsuits that share common issues and facts by transferring the cases to a single district court. By consolidating the discovery process and pretrial motions, parties save time and money.
Earlier this month, Stryker's manufacturer, Howmedica Osteonics Corporation, better known as Stryker Orthopaedics, filed a motion in opposition to the proposed MDL filed in January to centralize lawsuits against its LFIT Anatomic V40 femoral head product that is component in their hip replacement systems.
In its motion, Stryker called the MDL request premature and claimed that the cases do not meet the similarity criteria for an MDL as the LFIT Anatomic v40 is a component of many of its hip replacement systems.
"Because the LFIT Anatomic V40 Femoral Heads are used as part of multiple different total hip replacement systems, individual facts will predominate over common ones," the company wrote in its opposition motion. "Indeed a plaintiff-specific evaluation will need to be made in each individual case regarding if and how the LFIT femoral head relates to distinct product lines, materials, size, recall status, and injuries."
Stryker went on to maintain that its LFIT V40 femoral head is not a standalone product and must be used with an entire hip replacement system, resuling in thousands of different combinations.
In response to Styker's motion, plaintiffs filed an oral argument request this week, arguing that there were inherent similarities between the claims regarding Stryker hip replacements that went beyond the small subset of products that were voluntarily recalled by the company.
"Uniformly, patients in whom these products were implanted suffered from excessive metal wear debris, adverse tissue reaction, loss of mobility, inflammatory response and the need for premature removal of the offending device," the plaintiffs wrote. "…Far more troubling however, is the undue emphasis Stryker places on the LFIT V40 recall by suggesting its metal head failure problem is related to the recalled devices."
"Nothing could be farther from the truth," the plaintiffs asserted. "In fact, patients are experiencing metal wear disease failures across Stryker's LFIT V40 metal head line."
On August 29, 2016, Stryker released an Urgent Medical Device Recall Notification to surgeons who had reported problems with the LFIT Anatomical V40 femoral heads that were manufactured before 2011. However, Stryker never asked for any product to be returned and did not direct surgeons to notify patients.