Mesh Failure Leads to One Meshed-Up Situation
August 15, 2017
By Emily Cox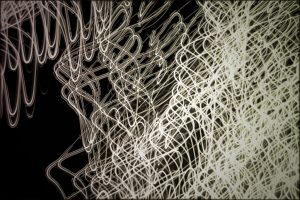 What to do when hernia mesh failure causes irreparable harm, leaving synthetic fragments of the mesh in surrounding tissues – Slap some more of that plastic in there and hope for the best, of course. At least that's what doctors decided to do to address significant Physiomesh failures. They simply implanted a new defective mesh that continues to plague an Arkansas woman to this day.
According to a new lawsuit, Jo Ann Lax had the misfortune to not only receive Ethicon's notoriously defective Physiomesh. But, when she experienced the increasingly common mesh failure associated with the product, doctors implanted her with Covidien Symbotex hernia mesh. Symbotex is a relatively new entry into the field of dangerous synthetic surgical mesh products. Consequently, reports of dangerous complications have only recently begun accumulating in significant numbers. However, it appears that it may be just as dangerous as Physiomesh, which has damaged countless lives beyond repair.
Lax filed the complaint this past week in New Jersey Superior Court. She indicates that Johnson & Johnson, its Ethicon unity, and Covidien knowingly sold dangerously defective hernia mesh products. As a result, she continues to suffer lifelong injuries that she will never be able to leave behind even if she ever manages to get the Symbotex mesh removed.
Hernia Mesh Failure Two-Fold
Introducing to the ring, the ultimate tag team – Physiomesh and Symbotex – guaranteed to put patients down for the count.
If these products had human counterparts, then they would probably be a WWE tag team…or at least should be. Alone, these products can inflict impressive damage on the human body. Together, the damage can be staggering.
In October 2014, seeking relief from an umbilical hernia, Lax unwittingly signed up for a medical nightmare when she agreed to receiving Physiomesh to repair her hernia. The mesh didn't even last a year. By early 2015, Lax was already experiencing the crippling effects of mesh failure.
In May 2015, she underwent surgery again to remove the failed mesh from her body after only seven months. There is little doubt that there wasn't anything "mere" about those seven months for Lax. The mesh had disconnected and torn from her body, leaving plastic mesh fragments in the surrounding tissue. Upon removing the toxic plastic remains of the Physiomesh from her body, surgeons elected to do the only logical thing – Implant more plastic to replace it!
In terms of dramatic results, Lax's doctors certainly succeeded in spades but probably at the opposite end of the spectrum they were shooting for.  Unless, of course, continual abdominal pain and sores, accompanied by blisters and stinging sensations were among her treatment goals. Not to mention, the loss of her belly button, which is just the icing on this meshed-up cake. Despite the Covidien Symbotex Mesh failure, it remains inside Lax to this day, wreaking unimaginable havoc sight unseen.
A growing number of individuals echo Lax's experiences with similar hernia mesh products. Increasingly, these individuals are taking various manufacturers to task for serious injuries. Manufacturers currently facing these substantial product liability claims include Ethicon, Covidien, C.R. Bard, and Atrium Medical.