Mesothelioma Deaths Exceeded 45,000 During 15 Year Period
March 15, 2017
By Emily Cox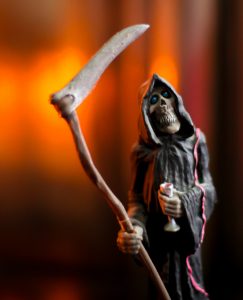 A new government report shows more than 45,000 malignant mesothelioma deaths from 1999 to 2015 with annual lives lost continuing to increase, especially among older Americans who came into contact with asbestos decades earlier.
The March 3 issue of the U.S. Centers for Disease Control and Prevention (CDC) Morbidity and Mortality Weekly Report (MMWR) indicates that the number of mesothelioma deaths continue to increase. However, prior projections suggested that the impact of asbestos should have peaked by now. Instead it increased 4.8 percent from 1999 to 2015.
"After 2005, mortality was projected to decrease," the report stated. "Despite regulatory actions and the decline in use of asbestos, the annual number of malignant mesothelioma deaths remains substantial."
These findings suggest that asbestos exposure is continuing at unacceptable rates. According to their research, 20 percent of construction industry air samples from 2003 exceeded the asbestos exposure limits. The CDC also found that many asbestos products remain in use with new asbestos products manufacturing continuing in the U.S.
The only known cause of the mesothelioma is asbestos exposure. The manufacturing and building industry used asbestos extensively until regulatory agencies banned most uses more than three decades ago. However, the time from exposure to developing malignant mesothelioma can be as long as 71 years.
Since it is usually not diagnosed until it's in a very advanced stage, mesothelioma is almost always fatal. Consequently, there is a very short life-expectancy after diagnosis as well. Researchers found that patients have a median survival of approximately one year from the time of diagnosis.
Mesothelioma Deaths Litigation
More than 600,000 people have filed lawsuits against more than 6,000 defendants due to injuries caused by breathing asbestos fibers. This makes it the largest mass-tort in U.S. history. Besides people directly exposed to the toxic substance, a growing number of lawsuits involve second-hand exposure by individuals who inhaled asbestos from the hair or clothes of their parents during childhood.