Metal Hip Replacements Can Poison Recipients
March 1, 2017
By Emily Cox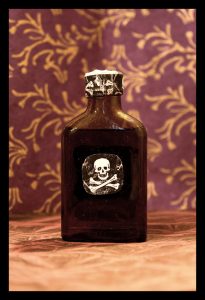 A new complaint claims that Stryker metal hip design defects with the Accolade hip stem and LFitv40 femoral head released metallic debris into a woman's body, causing heavy metal poisoning and hip failure less than ten years after implantation.
The lawsuit was filed by Linda Regan in the District of Massachusetts U.S. District Court against Stryker Orthopaedics this past week. Regan claims that the company sold and manufactured metal hip replacement components that are likely to release metal ions into recipients' blood. Consequently, patients have a high risk of catastrophic hip failures that often result in high risk hip revision surgery.
Stryker Metal Hip Replacement Poisoning
According to the claim, Regan underwent metal hip replacement surgery in July 2007. Surgeons implanted a Stryker Accolade TMZF Hip Stem and Stryker LFit Anatomic V40 Femoral Head. Stryker recalled the femoral head in 2016 due to high incidence of taper lock failure. However, there were also a growing number of heavy metal poisoning reports at this time as well. Regan alleges that all Stryker femoral heads are defective and should be recalled.
"Instead the Stryker defendants have intentionally downplayed the risk of harm and limited the scope of its recall in an effort to hide from surgeons, patients and the FDA the true extent of the problems with their defective hips," the lawsuit stated.
Regan alleges that she began to experience pain and discomfort after implantation of the metal hip components. Doctors were unable to find an explanation for her symptoms. There was no evidence of infection, hip loosening, or faulty positioning. Finally, further diagnostic tests revealed that Regan's blood had "markedly increased levels of metal ions." Namely, these metal ions were cobalt and chromium. Overexposure to these metals can lead to nerve damage, respiratory diseases, kidney diseases, heart damage, and lung and respiratory tract cancer, as well as kidney, liver, and heart lesions.
Due to this and Regan's declining health, she decided to undergo revision surgery on her hip in July 2014. During surgery, doctors discovered that there was substantial metallosis and trunnionosis in her hip, resulting in soft tissue damage. Her surgeon also noted corrosion at the taper junction between the Accolade stem and Stryker's LFitV40 Chromium Cobalt femoral head.
Since undergoing revision surgery, Regan has endured extensive rehabilitation and continues to suffer physical and mental injuries because of the damages incurred from the Stryker metal hip, according to the claim.
Stryker Metal Hip Replacement Lawsuits
Regan's case joins the ranks of a growing number of similar Stryker metal hip replacement lawsuits, alleging metal blood poisoning related injuries. Plaintiffs indicate that Stryker failed to provide adequate warnings or instructions to surgeons.
Hip replacement lawyers are not only pursuing cases for individuals who required revision surgery. They are also reviewing claims for individuals with recalled Stryker hip components still implanted. These could be releasing toxic levels of metal without these individuals having any knowledge that their hip replacement is corroding.