Ethicon Physiomesh Eroded into Man's Intestines
March 9, 2017
By Emily Cox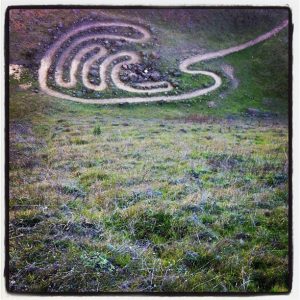 According to a new product liability lawsuit, an Ethicon Physiomesh eroded into a man's intestines, causing severe injuries and complications.
The complaint was filed by Henry Lee Brown in the Northern District of Georgia in late February. Brown alleges that Johnson & Johnson's and its Ethicon subsidiary's Physiomesh is prone to erosion, adhesions, perforation, fitulas, bowel strangulation, and hernia incarceration among other problems.
The suit states that Brown had a 15cm x 20cm patch of Ethicon Physiomesh implanted in his abdomen for hernia repair. However, the patch failed and the Physiomesh eroded into his intestines. Mesh erosion is one of the most serious complications of hernia mesh products. It occurs when the mesh patch moves into surrounding organs. Brown required invasive surgery to remove the Physiomesh. Surgeons removed a portion of Brown's small bowel to eliminate adhesions. Scar tissue unnaturally connecting organs causes these adhesions.
Physiomesh Eroded Due to Defective Design
No other hernia mesh patch on the market uses Physiomesh's unique design. It has a total of five distinct layers. Ethicon designed the multi-layer coating to prevent adhesions and inflammation, while helping the mesh incorporate into the body. However, reports have linked it to a high rate of intense inflammatory and chronic foreign body responses, causing problems like Brown's.
"The multi-layer coating provides a breeding ground for bacteria in which the bacteria cannot be eliminated by the body's immune response, which allows infection to proliferate," his lawsuit states. "The multi-layer coating of Defendants' Physiomesh is cytotoxic, immunogenic, and not biocompatible, which causes or contributes to complications such as delayed wound healing, inflammation, foreign body response, rejection, infection and other complications."
In May 2016, Ethicon issued a voluntary product recall of certain Physiomesh products. Ethicon classified this as a market withdrawal. However, the company said it would not return any of these devices to the market.
"Consequently, Ethicon [has] not been able at this time to issue further instructions to surgeons that might lead to a reduction in the recurrence rate and [has] decided to recall Ethicon Physiomesh composite mesh from the global market," the letter stated. "Ethicon will not return the Ethicon Physiomesh composite mesh product to the market worldwide."
Brown's lawsuit joins a growing number of similar lawsuits, asserting serious injuries from Ethicon's Physiomesh. However, experts expect that the company may face thousands of cases in the future.