Physiomesh Manufacturer Allegedly Knew the Hernia Mesh was Defective
April 6, 2017
By Emily Cox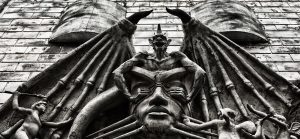 A new lawsuit alleges that Physiomesh manufacturer Ethicon knew that their hernia mesh was defective prior to its market release but introduced and marketed it anyway, hiding the dangers from the public and medical community.
George Holloway filed the complaint Monday in the Northern District of Alabama. According to the lawsuit, Holloway received a Physiomesh Composite mesh implant to repair a hernia in October 2012. The severity of his complications from the defective mesh necessitated additional invasive surgeries. Holloway claims he continues to suffer physical pain and mental anguish as a result of his injuries and additional surgeries. The claim directly attributes this to how the Physiomesh manufacturer designed its product.
Physiomesh's defective design is not used with any other hernia mesh.  Ethicon promoted its unique multi-layer coating as minimizing adhesion and inflammation, while aiding incorporation of the mesh into the body.  Instead, this coating prevented incorporation of the mesh into Holloway's body. This caused an intense inflammatory and chronic foreign body response. Consequently, Holloway suffered an adverse tissue reaction, as well as mesh migration. This severely damaged surrounding tissue and promoted improper healing. Furthermore, the impermeable Physiomesh coating prevents fluid escape. This leads to infection, abscesses, and other serious complications. It also provides a breeding ground for bacteria. However, the mesh prevents the body's immune response from eliminating the bacteria. This allows infection to proliferate. The lawsuit classifies these defects as "cytotoxic, immunogenic, and not biocompatible."
Physiomesh Manufacturer Allegedly Knew About These Defects and Concealed Them
Holloway's claim alleges that Physiomesh manufacturer Ethicon knew about these risks even before releasing the product on the market.
"Defendants knew or should have known of the cytotoxic and immunogenic properties of the multi-layer coating of the Physiomesh prior to introducing it into the stream of commerce," the lawsuit states.
The lawsuit alleges that the Physiomesh manufacturer concealed these risks from Holloway and his doctor. Consequently, Holloway could not make an informed decision regarding his care. Ethicon profited from this uninformed decision to the detriment of Holloway's heath and countless others. According to previous lawsuits, Physiomesh has a substantially higher profit margin than other hernia meshes. These lawsuits allege that the Physiomesh manufacturer was protecting this margin rather than patients who depended on the company to help them.
As reports of serious injuries continued to mount, Ethicon issued an Urgent: Field Safety Notice in May 2016. The notice requested the return of all Ethicon Physiomesh Composite Mesh products but was vague on Ethicon's culpability in the hernia mesh's many failures.
Holloway's case joins the growing number of individuals filing claims over serious injuries caused by Ethicon's Physiomesh.