Roundup MDL Conference to Review Bellwether Program
August 30, 2018
By Emily Cox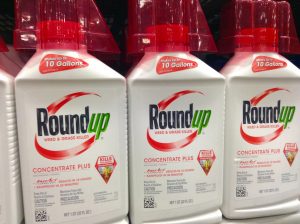 After finding that the plaintiffs in the ongoing multidistrict litigation (MDL) have enough evidence that Monsanto's signature weed killer can cause non-Hodgkin's lymphoma, the District Judge presiding over the Roundup MDL plans to discuss the process for selecting a representative group of cases for bellwether trials at an upcoming case management conference.
Judge Vince Chhabria issued the pretrial order August 28. In the order, Judge Chhabria said that the parties should address case selection for the bellwether program in their case management statement that they are to submit for the next meeting with the Court. The order further indicates that parties should address whether the plaintiffs' leadership structure should remain the same for the next phase in the Roundup MDL, as well as whether individual plaintiffs need to file fact sheets providing specific information pertaining to their cases.
The Roundup MDL bellwether trial preparation comes on the heels of the first state court case's trial in California, resulting in a $289 million verdict for the dying plaintiff, DeWayne Johnson, finding that Roundup exposure caused his fatal non-Hodgkin's lymphoma.
As part of the bellwether process, the parties will each nominate representative cases in the Roundup MDL. These cases will go through case-specific discovery before the court narrows them down to a smaller group of potential bellwether trial cases. These trials will help parties evaluate the relative strengths and weaknesses of their respective cases and may eventually help guide settlement agreements between the parties.
Roundup MDL
Currently, there are nearly 10,000 Roundup lawsuits pending in the nation's court system. All these lawsuits raise similar allegations that Monsanto deliberately concealed the glyphosate-based weed killer's cancer risks, exposing farmers, landscapers, and other regular Roundup users to significant harm for profit.
Most the lawsuits are pending in California and Missouri state court. However, more than 500 complaints are pending in the federal court system. Consequently, the Judicial Panel on Multidistrict Litigation (JPML) centralized the litigation before Judge Chhabria in the Northern District of California to streamline pretrial proceedings.
Previously, Judge Chhabria decided to bifurcate the Roundup MDL. First, the court determined if plaintiffs could meet the necessary burdens of proof for general causation before deciding if any of the individual cases could proceed to trial. This past month Judge Chhabria found that the plaintiffs had sufficient evidence to substantial a connection between Roundup and cancer and ruled that individual plaintiffs could proceed to the next phase of the litigation.