Tobacco Trials Hit RJ Reynolds with $113M Verdicts Simultaneously
August 27, 2018
By Emily Cox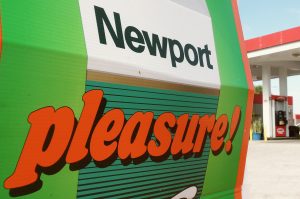 Two Virgin Island juries slammed RJ Reynolds on Friday with simultaneous verdicts totaling $113.3 million in two consolidated tobacco trials alleging Newport cigarettes' marketing caused addiction and death from smoking-related illness.
The legal nonprofit Public Health Advocacy Institute (PHAI) indicates that two St. Thomas juries found that RJ Reynolds, as Lorillard Tobacco's successor-by-merger, was accountable for the death of Newport smokers Patrice Brown and Lucien England. Thanks for Newport's aggressive marketing campaigns that blatantly targeted younger consumers, both plaintiffs began smoking as minors. Consequently, they became addicted and ultimately succumbed to smoking-related illnesses. According to the nonprofit, Brown died from lung cancer, while England passed away due to bladder cancer.
The jury awarded England's estate $30 million in punitive damages Friday, after awarding $1 million in compensatory damages on August 20. The other jury returned with $12.3 million punitive damages verdict August 23 for Brown's estate on top of an August 21 award of $70 million in compensatory damages.
According to PHAI president and Northeastern University law professor Richard Daynard, the organization was "delighted" the two juries found that the Newport cigarette companies "sold an unreasonably and unnecessarily dangerous product, marketed it by use of fraud, fraudulent concealment, and conspiring with the other major cigarette producers, and acted in callous disregard of the rights and safety of smokers."
Tobacco Trials Consolidation
Co-counsel for Brown and England with PHAI attorneys told Law360 on Friday that the consolidation of the cases for trial was the right decision.
"For us it's pretty easy: It's the same fraud, the same conduct, they both died, they were smoking the same brand at the same time," he said. "If you look at it from tobacco's side, none of their clients were individuals."
The lawyer continued that the trial proceeding was empaneled by a pair of six-person juries, with three alternatives apiece. They shared a jury box for most of the the cases' testimony. However, one jury or the other would leave when a specific witness, such as a medical doctor, was testifying about issues relating to only one of the plaintiffs.
PHAI attorneys concurred, saying the consolidation of the tobacco trials made sense since the same reprehensible conduct by tobacco companies was at the heart of both cases, adding that they hope it "becomes a model for trials across the United States."
Tobacco Trials Cases
England and Brown filed their claims in November and December 2010, respectively. In 1960, England encountered a Lorillard marketing campaign while visiting New York with his mother that involved leaving free packs of Newport cigarettes on the doorknobs of public housing projects. Consequently, the 10-year-old England would come home from school in the Bronx and take the free cigarettes before his mother got home from work, fueling an addiction that would last until 2005.
Also, in 1960, Virgin Islands native Brown was 16 years old and attending a Florida boarding school. She started smoking Newports due to brand's "beautiful Caribbean advertisements."
Both plaintiffs died while the litigation was ongoing with their children taking up each of their claims – Christian Brown for Patrice Brown and Jevon Gerald for Lucien England. Reynolds became a defendant in the cases following its 2015 merger with Lorillard.
In July 2017, Judge Michael Dunston granted the plaintiffs' motion for the consolidation of the tobacco trials.