Uterine Fibroid Embolization Safer and Cheaper than Morcellation But Underused
March 16, 2017
By Emily Cox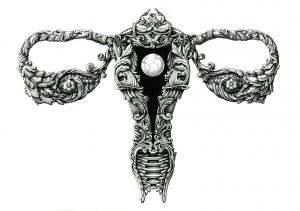 Washington, D.C. – As safety concerns continue to mount over the risks associated with morcellation, new research indicates that less invasive embolization is vastly underutilized for uterine fibroid removal even though it's safer and less expensive.
The study's lead author presented the research at the Society of Interventional Radiology's annual meeting in Washington, D.C., earlier this month. Researchers found that the medical community vastly underuses a technique called uterine fibroid embolization, favoring more invasive and expensive laparoscopic hysterectomies that may involve the use of a power morcellator.
Power Morcellators Vs. Uterine Fibroid Embolization
Power morcellators are medical devices for minimally invasive hysterectomies. Surgeons use them to cut up and remove the uterus and uterine fibroids through a small abdominal incision. While they were exceedingly popular during the past decade, most doctors will not use the devices anymore as morcellators can spread undiagnosed uterine cancer cells. Consequently, this rapidly upstages aggressive cancers and shortens life-expectancy.
In comparison, embolization doesn't require a surgical incision. Instead radiologist inserts a catheter into the artery at the groin or wrist. The doctor then guides the catheter to the fibroid's blood supply where tiny particles are released to block the small blood vessels. This deprives the fibroid of nutrients, resulting in fibroid softening and shrinking, as well as less bleeding. Researchers estimate that nine out of 10 patients who undergo uterine fibroid embolization experience significant improvement or complete resolution of their symptoms.
Uterine Fibroids
Uterine fibroids are growths made of smooth muscle cells and other tissue that develop within the wall of the uterus.
According to the National Institute of Child Health and Human Development, the majority of women develop uterine fibroids. One study found that between 80% and 90% of African American women and 70% of white women develop fibroids by age 50. Research shows that 90% of these women will seek medical or surgical treatment within one year of diagnosis. While fibroids usually grow in women of childbearing age, women undergo hysterectomies most of the time. This new research indicates that women are not fully aware of their treatment options. It further suggests that these women would chose preserve their uterus and ability to bear children if given this choice.
Women Not Aware of Uterine Fibroid Embolization Benefits
Embolization allows women to keep their uterus and removes the risk of cancer upstaging. However, the study found there were more than 65 times as many hysterectomies performed for uterine fibroids than embolization. In 2013, there were approximately 78,200 hysterectomies for fibroids in 2013. While this is down from 168,000 in 2007, there were less than 2,500 embolization procedures during this time.
"These findings suggest there is a lack of awareness about this safe, effective and less invasive therapy for uterine fibroids," said Prasoon Mohan, the study's lead author. "Patients need to know about the major differences between surgical treatments and [uterine fibroid embolization], especially that this is a non-surgical treatment that preserves the uterus and has a much faster recovery time compared to hysterectomy."
The data also showed the uterine fibroid embolization resulted in shorter hospital stays. Furthermore, it was less expensive than hysterectomy by about $12,000. Researchers are urging the medical community to educate patients about their choices and determine ways to increase access to this effective, less invasive treatment.
Power Morcellator Lawsuits
Lawmakers, consumer advocates, and families of cancer victims have pressured the FDA to recall power morcellators. Unfortunately, the FDA has decided not to recall power morcellators at this time. However, they did require manufacturers to add a prominent "black box warning" to device labels in April 2014. These labels clearly state that the devices may spread undetected cancer and decrease long-term survival. Since the FDA issued these warnings, Johnson & Johnson has faced dozens of morcellator cancer lawsuits. These women allege these devices are defective and dangerous and that the company failed to warn the medical community.
Johnson & Johnson's Ethicon unit was previously the main manufacturer of morcellators. It has since stopped selling the medical device. But other companies continue to manufacturer and sell these controversial tools.