By Emily Cox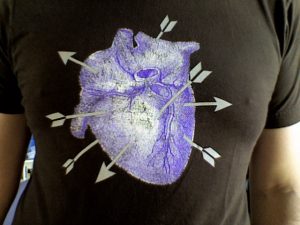 A new lawsuit indicates that Johnson & Johnson and its Janssen Pharmaceuticals unit concealed significant Invokana heart attack risks.
Mitchell Greenbaum filed the complaint August 28 in the Northern District of Ohio. He indicates that he suffered a heart attack six months after starting treatment with Invokana for diabetes.
According to his complaint, Greenbaum began taking Invokana in early 2016. In August 2016, he was stopped at a traffic light and suffered a myocardial infarction, or heart attack. Consequently, Greenbaum suffered hypoxia, necessitating resuscitation and causing permanent injuries that have led to a loss of consortium with his wife, Maria Greenbaum, among other serious consequences.
Greenbaum alleges that the drug manufacturers actively withheld Invokana heart attack risks from the public and medical community to protect its bottom line and profited immensely from this intentional concealment at the peril of diabetes patients. The complaint notes that when Invokana first received FDA approval in 2013, federal regulators ordered a study that showed that there were significant heart attack risks. However, J&J and Janssen never added new warnings to the drug's label.
"Janssen Defendants had a duty to the public and the Plaintiff to manufacture, formulate, design and create a drug which would not adversely increase the risk of cardiac arrest in users, especially given the fact that some users foreseeably may have a prior history of hypertension," the lawsuit states. "Janssen Defendants failed to recognize the risk of increased clotting and cardiac arrest, or intentionally chose not to recognize said risk, which constitutes both negligence and intentional misconduct."
Health Concerns Beyond Invokana Heart Attack Risks
Invokana (canagliflozin) is a new-generation type 2 diabetes drug. It hit the market in March 2013 as the first member of a new class of diabetes medications called sodium-glucose cotransporter 2 (SGLT2) inhibitors. These drugs work in a unique way to eliminate excess glucose through urination by altering normal kidney functions. However, thousands of patients have come forward due to a number of life-threatening side effects from the drugs.
In December 2015, the FDA required J&J to add new diabetic ketoacidosis warnings to Invokana, indicating the medication increases the risk of this serious condition that usually requires emergency treatment to avoid life-threatening injuries. Before this update, the Invokana warnings didn't alert patients about the importance of getting immediate medical attention if they experience abdominal pain, fatigue, nausea, respiratory problems, or vomiting.
In May 2017, the FDA mandated Invokana warning labels regarding the risk of leg and foot amputation. Manufacturers of other similar diabetes drugs maintain that this risk is unique to Invokana alone.
This past month, the FDA released a statement that SGLT2 drugs carried elevated risks for Fournier's gangrene, a rare flesh-eating genital infection. The condition has resulted in at least one death so far among those taking these medications.