By Emily Cox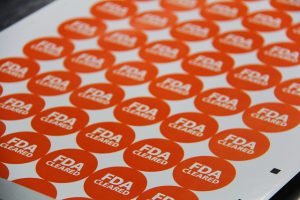 New research indicates that stronger regulatory oversight could have prevented hundreds of thousands permanent, painful, and debilitating injuries from pelvic mesh products that the FDA approved with little research and no clinical trial data.
Oxford University researchers published their findings in The BMJ Open medical journal on December 6. The study suggests that the FDA approved more than 60 pelvic mesh products with little to no research to establish safety or effectiveness. Consequently, researchers indicate that regulatory failures are partially to blame for the vaginal mesh problems and injuries that have ruined thousands of lives.
The study looked at data on 61 devices the FDA approved through its controversial 510(k) "fast-track" approval program. The program only requires manufacturers show that devices are "substantially equivalent" to products the agency has previously approved. Researchers found that all the devices received approval by tracing their lineage back to a mere two devices. The Ethicon Mersilene Mesh received traditional approval back in 1985. The FDA approved the Boston Scientific ProteGen Sling in 1996.
However, researchers note that there is no logical basis for establishing equivalency with these older devices. The newer pelvic mesh products used new technology, materials, and designs. Consequently, the fact that these devices were drastically different in pretty much everything other than function should have raised red flags among regulators.
No Pelvic Mesh Products Underwent Clinical Trials
The study also found no clinical trials evidence for any of the 61 devices that showed they worked or were even safe before the FDA approved them. Furthermore, the researchers also found that the FDA later called for clinical trials in 119 cases. In those cases, 66 percent of manufacturers immediately yanked the device from the market, and 22 percent changed the device's indication instead of subjecting it to intense scientific study.
Out of all these cases, only seven studies went as far as the recruitment process. However, none ever actually reported their outcomes.
"Transvaginal mesh products for pelvic organ prolapse have been approved on the basis of weak evidence over the last 20 years," the researchers concluded. "Devices have inherited approval status from a few products. A publicly accessible registry of licensed invasive devices, with details of marketing status and linked evidence, should be created and maintained at the time of approval."
Pelvic Mesh Products Lawsuits
Due to these regulatory failings, these devices have permanently maimed hundreds of thousands of women. Consequently, a tidal wave of transvaginal mesh lawsuits has come crashing through America's court system. With little to no safety research or studies, substantial design defects slipped through cracks. These defects have left women with serious, often permanent complications. These include chronic pain, nerve damage, infection and loss of sexual function, as well as organ erosion and perforation. Erosion and perforation also can prevent the complete retrieval of the device, leaving toxic plastic behind in the damaged tissue.
Also, there's evidence that these regulatory issues are not exclusive to the US. There appears to be a worldwide phenomenon of these agencies failing the citizens they've sworn to protect. These failings have only served to further corporate interests and profits. As a result, the pelvic mesh products litigation is one of the largest mass torts in recent years.
Currently, the most recent U.S. vaginal mesh trial is underway in New Jersey. The plaintiff rested her case this past Thursday, and defendants Johnson & Johnson and its Ethicon unit are expected to present their case throughout this week. Most expect a jury verdict sometime next week. So far, U.S. juries have found overwhelmingly for pelvic mesh plaintiffs, awarding multi-million dollar verdicts. Jurors have almost unanimously found that the manufacturers knowingly marketed these dangerous devices for financial gain.