by Emily Cox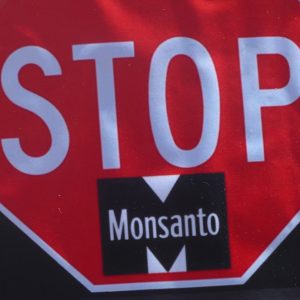 In a bizarre move, Monsanto tried to use EPA collusion allegations to move state-level Roundup cancer lawsuits to more corporate-defendant friendly federal court, claiming that this collusion transforms the corporation into a federal officer despite the company's contradictory denial of this very collusion.
The District Judge overseeing all federal Roundup cancer lawsuits slammed Monsanto's attempt to venue shop, indicating that the company may face penalties if it continues to file "flimsy theories of removal in the future."
Overwhelmingly, companies perceive federal courts as more corporate-defendant friendly. Consequently, it's no surprise that Monsanto filed a notice of removal earlier this year to send a California complaint representing more than 40 people to the federal litigation. The Judicial Panel on Multidistrict Litigation (JPML) centralized the federal litigation in the Northern District of California this past October. Judge Vince Chhabri is presiding over these discovery and pretrial proceedings.
However, Monsanto also faces large numbers of Roundup cancer lawsuits in various state courts where the agrochemical giant has adequate contracts to establish local jurisdiction. Some of these states like California and Missouri are notoriously plaintiff-friendly. In fact, California and Missouri top the American Tort Reform Association's list of "Judicial Hellholes" for tending to side with injured plaintiffs rather than corporate America. These associations have made Monsanto desperate to move these claims to friendlier federal ground.
Monsanto's Strange Move to Transfer Roundup Cancer Lawsuits to Federal Court
In a perverse twist, Monsanto even tried to use serious allegations against itself to help its cause. Grasping at litigious straws, the weed killer's manufacturer tried to claim federal jurisdiction based on plaintiff allegations of EPA collusion to influence the regulation of Roundup. Monsanto went so far as to claim that EPA collusion allegations somehow convert the corporation into a federal officer. Unsurprisingly, Roundup cancer lawsuit plaintiffs struck back, contending that Monsanto had no grounds to transfer the case to federal court.
Judge Chhabria agreed wholeheartedly with the plaintiffs and reprimanded Monsanto's behavior. He issued a caustic order this past week, renouncing Monsanto's federal jurisdiction theory as "baseless." He pointed to the absurdity of Monsanto trying to claim federal officer status based on a relationship with the federal government that the company denies even exists. If the courts permitted this, then Monsanto is blatantly admitting to collusion. The judge went on to warn that the Court may consider fee shifting if the company continues with similar transfers.
"To be sure, evidence that Monsanto influenced the EPA may be indirectly relevant to the [question about the cancer risk with Roundup], as collusion could undermine the value of the EPA's scientific conclusions," wrote Judge Chhabri in the order. "But an issue is not 'necessary' to resolve for the purposes of federal-question jurisdiction simply because it has relevance. In this case, collusion is, at most, a means for the plaintiffs to impeach certain evidence they disagree with."
The order and its tone may have wide-reaching implications for hundreds of Roundup cancer lawsuits currently pending in state courts. Consequently, Monsanto may have to face state court juries far before the federal litigation's own bellwether trials.
Roundup Cancer Lawsuits
In 2015, the International Agency for Research on Cancer (IARC) classified Roundup's main ingredient, glyphosate, as a probable carcinogen. After this announcement, lawsuits over the Roundup cancer risk began to emerge. Many agricultural workers assert that the chemical caused non-Hodgkin's lymphoma. Furthermore, Monsanto allegedly went to great lengths to hide Roundup's risks.
Monsanto continues to defend the safety of Roundup. The company goes as far as to assert that the chemical is "safer than table salt."
However, worldwide experts are investigating the effects of glyphosate-based herbicides, questioning Roundup's lack of safety warnings. In fact, earlier this month California regulators moved to require a Roundup cancer warning label as soon as next year.