By Emily Cox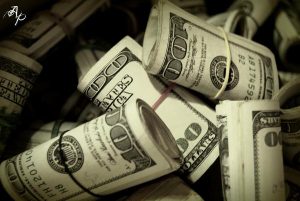 According to a new lawsuit, manufacturers knew that heavyweight Bard mesh product lines, Composix E/X (CEX) Mesh and Ventrio Patch, were unreasonably dangerous but continued promoting them regardless, going so far as to pay off members of the medical community to recommend and use the defective devices.
Maureen Lumby filed the complaint earlier this month in the Western District of Missouri. She named C.R. Bard, its Davol, Inc. unit, and Red Oak Sales, Inc. as defendants.
Lumby underwent hernia repair surgery in March 2006, receiving a Bard CEX patch. However, the Bard mesh inevitably failed due to inconsistent constriction of the CEX's two materials. This caused the mesh to fold and pull away from the implant site. Consequently, Lumby had to undergo another invasive surgery to remove it in July 2012.
Doctors replaced the defective mesh with another Bard mesh product, the Ventrio Patch. The heavyweight mesh failed just as surely as its predecessor. Again, the Bard mesh had folded. However, this time it became adhered to her small bowel. Due to this, she had to undergo extensive surgery in October 2014 to "strip the bowel off the mesh."
Bard Mesh Manufacturers Knew Products Were Defective
Lumby's claim indicates that the Bard mesh manufacturers and distributor knew that these products had substantial risks due to their heavyweight designs and substantially smaller pore size than other mesh products. Consequently, these factors caused the mesh material to harbor infections, degrade, react with human tissues, move out of position, and erode into nearby organs and tissues. Furthermore, the products regularly failed, causing recurring hernias and the need for additional surgery. Despite these dangers, Bard and its distributor turned a blind eye to patients' health, keeping their sights on their mutual bottom lines.
"Defendants provided incomplete, insufficient, and misleading information to physicians in order to increase the number of physicians using the CEX and Ventrio and therefore increase its sales," the lawsuit states.
Furthermore, the lawsuit alleges that the Bard mesh manufacturers and distributor "paid doctors, surgeons, physicians, and/or clinicians to promote CEX and Ventrio."
And, they didn't stop with the medical community. They also concealed adverse event reports from the FDA and other regulatory agencies worldwide. The Bard mesh manufacturers even "manipulated, altered, skewed, slanted, misrepresented, and/or falsified pre-clinical studies to bolster the perceived performance of the CEX and Ventrio."
Bard publicly concealed and denied the dangers of the mesh products' heavyweight designs. However, despite these assertions, they have now changed all of its heavyweight mesh designs to lightweight mesh. Bard's internal data also confirms that these modified devices are substantially safer.
Lumby's Bard mesh case joins a growing number of hernia mesh lawsuits over dangerous design defects. Most of the cases involve Atrium C-Qur mesh and Ethicon Physiomesh. However, Lumby's claim indicates that the size and scope of the hernia mesh litigation continues to grow.