Eliquis Lawsuits Move Forward
April 5, 2017
By Emily Cox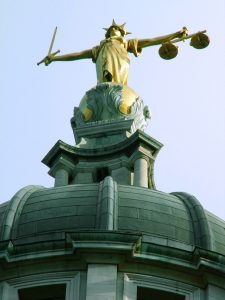 The growing number of Eliquis lawsuits involving individuals who suffered uncontrollable bleeding while on the controversial blood thinner are beginning to move forward in the newly established federal multidistrict litigation (MDL).
Following the MDL's first conference last month, Judge Denise L. Cote issued a scheduling order. The order outlines how the Eliquis lawsuits will move forward. The plaintiffs will submit their proposal for a Steering Committee by Friday. This committee will play an important role in helping the plaintiffs during discovery and pretrial proceedings.
The order also calls for the parties to submit proposed plaintiff and defendant fact sheets, along with case management orders related to them, by April 14. A proposed protective order and proposed protocol for conducting electronic discovery is due at this time as well. A proposed coordination order for state and federal Eliquis lawsuits is due by April 28.
Following an initial exchange of interrogatories and document requests early next month, the parties will submit a proposed discovery schedule by June 2. This schedule will determine how information will be exchanged going forward in the litigation.
It's likely that Judge Cote will establish a bellwether trial process in the future. These trials will involve a small group of Eliquis cases that will get early trial dates. They will help gauge how juries will react to evidence that will be repeated throughout the litigation. However, these cases probably will not go to trial until late 2018.
Eliquis Lawsuits
Eliquis is part of a new group of blood thinners that include Xarelto and Pradaxa. Manufacturers of these drugs aggressively marketed them as replacements for Coumadin (warfarin) to prevent blood clots. However, unlike warfarin, there was no an antidote to reverse the drugs' blood thinning effects. Consequently, there are a disturbing number of serious bleeding reports involving Eliquis, Xarelto, and Pradaxa. These incidents often result in hospitalization or death.
Pradaxa and Xarelto hit the market first in 2010 and 2011 respectively. Both drugs quickly became the subject of thousands of lawsuits alleging the manufacturers failed to warn about the bleeding risks and lack of reversal agents. Xarelto currently has more than 15,000 lawsuits pending nationwide with plaintiffs who suffered severe and often fatal bleeding complications.
While Xarelto and Pradaxa gained widespread notoriety, Eliquis quietly became the most used member of the drug class despite similar bleeding risks. Consequently, there is now a rapidly rising tide of Eliquis lawsuits, claiming the drug maker failed to warn about the risks.